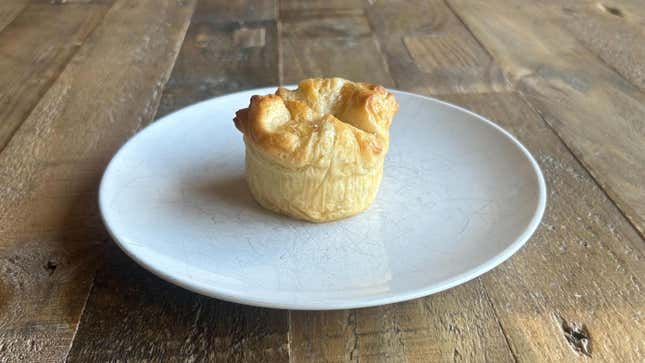 We all know that, whether we're ready for it or not, Pumpkin Spice season has officially arrived. Menus everywhere are already covered in fall flavors, but the most anticipated lineup comes from Starbucks, and its menu debuted last week.
How To Dispose Of Cooking Grease The Easy Way After Frying
In announcing its fall menu items, Starbucks proudly touted the fact that 2023 marks the 20th anniversary of the Pumpkin Spice Latte's debut. In its honor, the chain brought back a number of pumpkin favorites and added some exclusive twists to those classics. But there are a few brand-new items hitting the menu this year, and we tasted each and every one to see how they stack up.
Here are the items that just hit the Starbucks menu for the first time:
Iced Apple Crisp Oatmilk Shaken Espresso
Iced Pumpkin Cream Chai Tea Latte
Baked Apple Croissant
Let's taste how they compare.

Iced Apple Crisp Oatmilk Shaken Espresso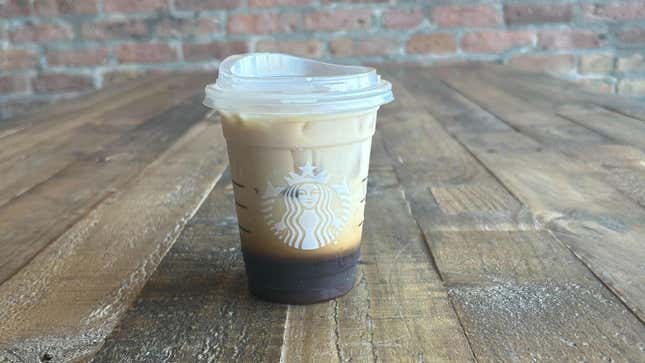 The Iced Apple Crisp Oatmilk Shaken Espresso combines Starbucks Blonde Espresso with notes of apple, cinnamon, and brown sugar, topped with oatmilk and then shaken.

"The warm, gooey taste of apple crisp paired with a cup of coffee" is how Starbucks beverage developer Billy Altieri described the beverage in the official announcement. And oh boy, was Billy right.
I was excited for this new fall beverage most of all, because I am already a fan of Starbucks' Brown Sugar Oatmilk Shaken Espresso. With its notes of apple and cinnamon, the new drink offers a subtle but detectable difference from the Brown Sugar variety. It carries a light apple scent on the first sip and the faintest aftertaste, but overall, none of the flavors manage to compete with the oatmilk.

The returning Apple Crisp Oatmilk Macchiato definitely has a stronger apple element, so if you're in this for the fall flavors above all, I would suggest just ordering that, iced or blended. Cost: $5.95 (Grande)
Iced Pumpkin Cream Chai Tea Latte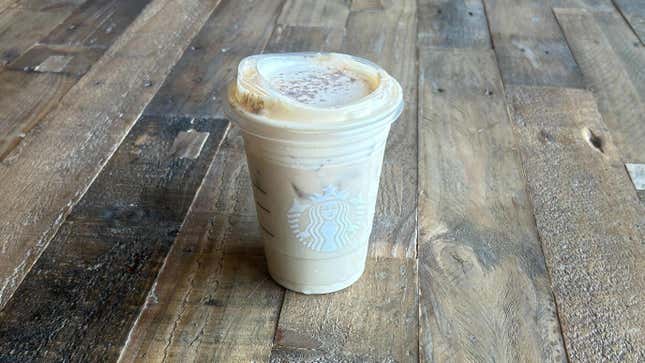 Although most of Starbucks' returning fall menu items are pumpkin-forward, the Iced Pumpkin Cream Chai Tea Latte is the only brand-new pumpkin drink available nationwide. The beverage contains a blend of spiced chai notes with pumpkin cream cold foam and a dusting of pumpkin spice.

Easily the best word to describe this drink would be "creamy." Considering that Starbucks' pumpkin offerings kicked off a whole worldwide phenomenon, this particular drink is surprisingly light on the detectable pumpkin flavor. Even though it's not as autumnal as you might hope, the latte is sweet, creamy, and just plain delicious. This cold beverage paired with the new Baked Apple Croissant (review below) form the perfect fall breakfast that doesn't try too hard. Cost: $5.75
Baked Apple Croissant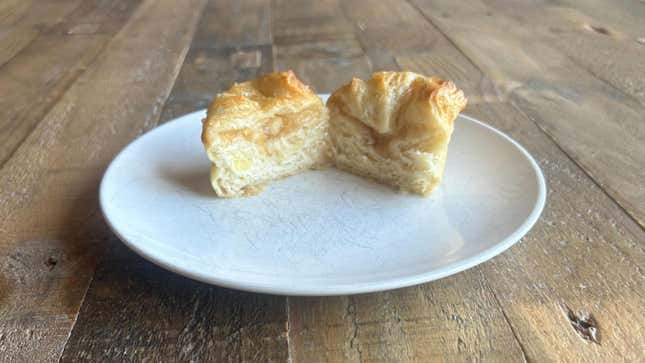 This adorable little pastry creation is the best new bakery item to hit Starbucks' nationwide menu in a very long time. No disrespect to the cake pop fans, but the Baked Apple Croissant is ten times more satisfying.

The new baked item features layers of croissant dough wrapped around a warm apple filling, topped with sugar. Every bite was as buttery as you would expect from a croissant, even though the texture was not as flaky as laminated dough should be. Instead, the pastry was more bread-like, but I would argue that this helped to absorb the flavor from the apple filling. The filling was a fantastic balance of apple and cinnamon without too much of that artificial syrupy sweetness that can sometimes overwhelm cheap fruit fillings.
The filling was mainly confined to the top layer of this muffin-shaped pastry, and it would have benefitted from more filling distributed throughout the interior of the "croissant." Interestingly, for several days after the pastry's debut, the image of the pastry on the Starbucks menu was a flat square, not remotely resembling the muffin shape I received: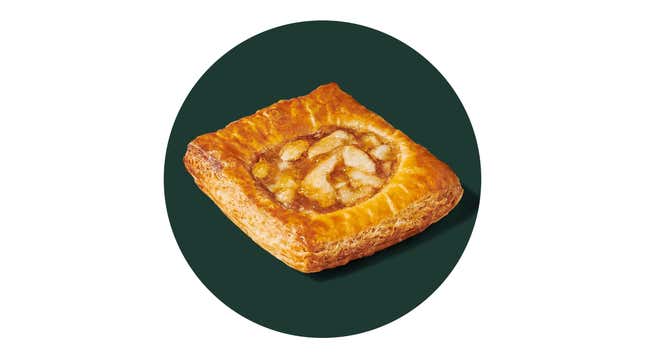 The app and website have been updated and now depict the item accurately, but it's an interesting peek into the Starbucks R&D process. Was the Baked Apple Croissant nearly some sort of Baked Apple Danish, as seen in the image above? However we ended up with the muffin-shaped one, it's a worthy addition worth tasting for yourself. Cost: $3.75