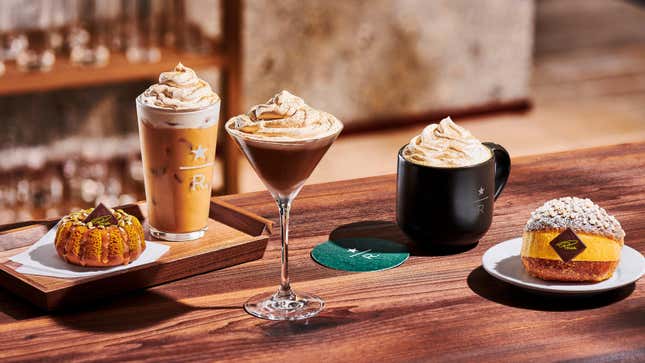 It couldn't matter less that it's still August—the pumpkin spice fans of the world are being catered to left and right. But the return of the Starbucks Pumpkin Spice Latte, the one that started it all, is what fall aficionados are truly on the edge of their seats for, and the time has finally come: the #PSL will be back at Starbucks starting Thursday, August 24.

How To Dispose Of Cooking Grease The Easy Way After Frying
Returning to Starbucks for its 20th anniversary celebration is the beloved Pumpkin Spice Latte, as well as an entire pumpkin-filled fall menu. Beginning August 24, the new menu lineup will be available at Starbucks locations nationwide, with a mix of returning classics, brand-new items, and some interesting twists on old seasonal standbys.
This year, there will also be new offerings featured exclusively at Starbucks Reserve Roastery locations, which include Chicago, New York, and Seattle. Combining the warmth of pumpkin spice and the warmth of a good buzz, Starbucks Reserve will be offering a Pumpkin Spice Whiskey Barrel-Aged Iced Latte and Pumpkin Spice Espresso Martini. The company confirmed to the The Takeout that only the martini actually contains alcohol.
These booze-inspired spins on the PSL also mark the first time that the brand's Reserve locations are hopping onto the Pumpkin Spice craze. The classic PSL will also be available at these reserve locations.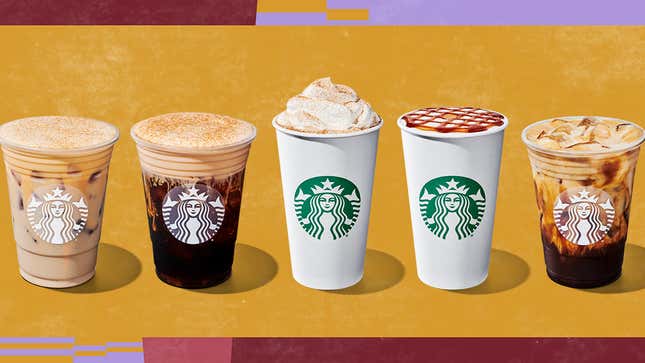 New and returning items on Starbucks' Fall 2023 menu
Unfortunately for those outside those major cities, the boozy beverages are not available at regular Starbucks locations—but that doesn't mean the fall vibes won't be aggressively on display. Before diving into the new offerings, let's revisit the returning menu items you can rely on:

Apple Crisp Oatmilk Macchiato: This seasonal beverage made its debut in 2021 and combines apple, cinnamon, and brown sugar flavors.
Pumpkin Cream Cold Brew: Back for its fifth year on the menu, this cold brew is sweetened with vanilla syrup, then topped with pumpkin cream cold foam and a dusting of pumpkin spice.
Pumpkin Spice Latte: Does this even need a description? We didn't think so.
Pumpkin Cream Cheese Muffin: A pumpkin spiced muffin with a cream cheese filling and spiced pepitas.
Now that you're re-acquainted with the classics, it's time to take a look at the newest pumpkin menu items making their way to the Starbucks menu:

Iced Apple Crisp Oatmilk Shaken Espresso: To put it simply, this is the iced version of the macchiato, with the addition of Starbucks Blonde Espresso.
Iced Pumpkin Cream Chai Tea Latte: This brand-new fall beverage contains a blend of spiced chai notes with pumpkin cream cold foam and a dusting of pumpkin spice.
Baked Apple Croissant: The new fall bakery offering features layers of croissant dough wrapped around a warm apple filling, topped with sugar.
Pumpkin Spice Cake (Princi bakery, exclusive to Reserve locations): This cake is topped with caramel sauce, toasted pepitas, and a square of chocolate.
Pumpkin Maritozzo (Princi bakery, exclusive to Reserve locations): The Maritozzo is a brioche bun filled with pumpkin mascarpone and topped with a dusting of powdered sugar.
Whether iced, spiced, or spiked, Starbucks drinks continues to establish their dominance in the fall space. Even though, you know, it's still really hot outside.