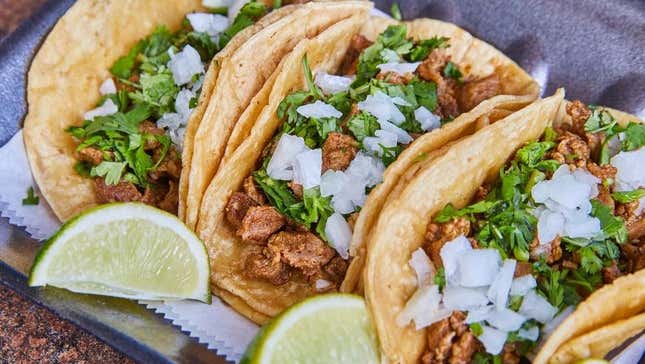 No dish would be complete without a dash of this or a sprig of that. Herbs and spices are what give food its zest and flavor and generally make life worth living. But Americans have voted with their palates, and we now know which herb is the most popular of all, despite being very divisive indeed.

How To Dispose Of Cooking Grease The Easy Way After Frying
In its most recent blog post, Instacart revealed the results of a survey investigating Americans' herb and spice preferences. The survey (conducted by The Harris Poll on behalf of Instacart) compiled polling data of 2,049 U.S. adults from May 23-25 and looked at Instacart purchase data from all of 2022. Which herb or spice ranks at the very top of the list? To some it might taste of suds, but to others, no bowl of guacamole should ever go without it. That's right, cilantro is the most popular herb in the country.
America's favorite herbs and spices, according to Instacart
To determine relative popularity, Instacart took the number of orders containing each of the most common herbs and spices and divided it by the total number of Instacart orders that contained any herb or spice in 2022. This resulted in a list of the top 10 dried and fresh herbs and spices sold via Instacart. Here is the full list, beyond cilantro:
Why cilantro is a divisive herb
As aromatic and flavor-enhancing as this author considers cilantro to be, the herb doesn't jive with every eater's preferences. Instacart's survey found that 35% of people love cilantro and believe it tastes refreshing, while 13% dislike or even hate the herb. Plus, among those who hate the taste of cilantro, 65% find its aroma equally bad, with 33% saying cilantro smells and tastes like soap.
For some unfortunate part of the population, cilantro really does taste like soap. Back in 2021, Chipotle played on this fact and came out with a cilantro soap after stirring up some lively debate online with a mockup of the soap as a joke. After bringing the joke to life, the cilantro-scented bar sold out quick.

Though I appreciate its fragrance, cilantro can be a tricky herb to deal with. For starters, I hate the large bushels cilantro comes in at the grocery store. The problem there is that many recipes only call for a small amount of cilantro, which means the rest gets stored away in the refrigerator and ends up rotting. However, if you do manage to get your hands on just the right amount, cilantro can be so delicious in a number of ways: in a dressing, in a fresh salad, in a batch of guacamole, or even just garnishing a taco.
Whatever your feelings about cilantro might be, the Instacart numbers show us something important: not everyone has to like you for you to come out on top.