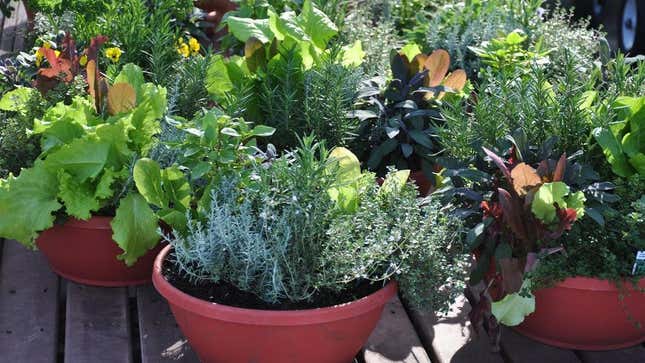 In the middle of May, I got started on my herb garden. It's the one type of gardening I do year in and year out, no matter where I live. I've grown herbs in all kinds of conditions, from an actual kitchen garden (or potager) at one house to herbs on windowsills when my latest apartment lacked any outdoor space.

Most recently, I've grown herbs in planters on the deck. This year, my brother assembled a big cedar planter for me that I hope will be lush with herbs by this summer. Herbs are eye-catching, useful, and economic plants to grow, so it's easy for cooks to walk the aisles of a garden center and declare, "I want everything!"

However, it's best to think practically; there's no point in planting if the results are going to wither before the herbs can be snipped. Here are five questions to ask as you plan out your herb garden, to make sure nothing goes to waste.