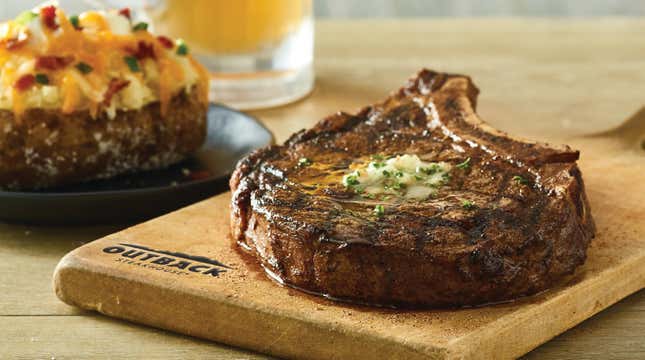 At a moment when chain restaurants are constantly putting customer loyalty to the test via flashy new rewards programs, it's worth asking which restaurants are holding up their end of the bargain and providing the value we're hoping to gain by being loyal to them. The American Customer Satisfaction Index recently released its annual Restaurant Report for 2023, and it reveals that one restaurant category is keeping customers happy while others are sinking.
How To Dispose Of Cooking Grease The Easy Way After Frying
The American Consumer Satisfaction Index, explained
The ACSI, founded in 1994, gathers data on consumer satisfaction across 40 different industries, including both full-service restaurants and the fast food sector. For its Restaurant Report, the ACSI interviewed 16,250 consumers, chosen at random and via email between April 2022 and March 2023. Participants were asked to evaluate some their experiences with the nation's largest chain restaurants.
Overall, the report found that Americans' satisfaction with both fast food and full-service restaurants appears to be rebounding from the pandemic. Measuring restaurant performance on a scale of one to 100, the report indicates that full-service restaurants increased their score by 1%, moving up to 81/100, and fast food establishments increased by 3%, reaching a score of 78/100 this year.
The restaurants Americans love most in 2023
The true standout in the restaurant sector is also the most carnivorous: Of all the top-scoring full-service restaurants in the ACSI report, Outback Steakhouse, LongHorn Steakhouse, and Texas Roadhouse all ranked in the top five. Looking at the data, it's clear that nothing charms Americans like a good steakhouse.
Outback topped the list, achieving a score of 83—an 8% increase over the previous year, with marked improvement in the categories of order accuracy, food quality, and food menu variety. LongHorn Steakhouse and Texas Roadhouse both tied for second place with Cracker Barrel, each achieving an overall score of 82.
These findings are particularly notable given the current high price of beef, which CBS News reports is likely to last for some time, due to an ongoing cattle shortage.

"With beef prices on the rise, these brands may face challenges in managing price increases and supply chain pressures," said Forrest Morgeson, Director of Research Emeritus at the ACSI, in a press release about the Restaurant Report. "On the other hand, the current inflationary environment is benefiting some of these brands as higher-income consumers opt for more affordable chain restaurants over pricier alternatives. This is definitely worth monitoring."

In short, while the high price of beef might drive some consumers away from the Outbacks and LongHorns of the world, those restaurants might gain customers who suddenly can't afford, say, Peter Luger or The Capital Grille.
Why steakhouses are crushing it in 2023
Market intelligence firm Placer.ai recently published a report focused on Darden-owned restaurants Olive Garden and LongHorn Steakhouse, and the findings further underscore how well steakhouses are doing with customers: LongHorn Steakhouse visits were up by 5.5% in May 2023 versus January 2022, and it currently sits at number 38 in the Top 500 Report, with 2022 systemwide sales of $2.4 billion last year.
Regardless of the potential beef scarcity, steakhouses are satisfying customers with a lot of perceived value at a time when budgets are tight. A prime cut of steak for an affordable price is going to leave any customer feeling more satisfied than, say, a small-plates restaurant where diners must pay a premium to eat three bites of anything. Lower performing restaurants in the ACSI help tell the story of steakhouses' success, too: TGI Fridays (satisfaction score of 77) and IHOP (an industry low of 72) present more of an everyday value than a special occasion spot, and that just might not feel quite as sexy and satisfying as a big cut of steak.