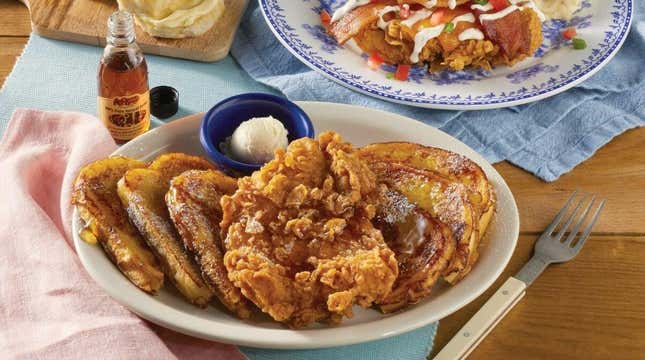 Almost every restaurant out there has a loyalty program now, but are they all worth signing up for? For the restaurant, such programs are all upside: Rewards encourage repeat visits, often increase the customer's ticket size, and funnel lots of valuable customer data to the brand. But to convince customers to download an app and start earning rewards points, restaurants have to offer a sizable carrot. So, looking at the latest restaurants to get in on the customer loyalty hustle, let's see what you stand to gain out of handing over your info.
How To Dispose Of Cooking Grease The Easy Way After Frying
How to get free food from the Panda Express loyalty program
In May, Panda Express announced the launch of Panda Rewards, its national point-based loyalty program. Just signing up for the program earns customers a discount of 25% off an order, up to $10.
From there, members get 10 "Panda Points" for every dollar they spend on qualifying purchases. (Purchases that don't qualify include using a gift card, buying merchandise, or using third-party delivery services like DoorDash or Grubhub.) Panda Points don't expire unless there are no qualifying purchases for a year.
At 200 points, members can start redeeming points for menu items. You can upgrade to a "premium entree" like Honey Walnut Shrimp or Black Pepper Angus Steak at 200 points; receive a free medium drink at 350 points; or score a free Family Meal at 5,000 points, with many rewards in between (see the list of rewards here).
Members will receive a gift on their birthday, a freebie they can select from a menu of options. Additionally, the first qualifying purchase of every month unlocks a "Good Fortune Gift," which ranges from bonus points to free food.
How to get free food from the Cheesecake Factory loyalty program
After some testing in Chicago and Houston, The Cheesecake Factory has finally rolled out its loyalty program nationwide. However, the new program is unique from the programs at many other restaurants.
What stands out about Cheesecake Rewards is that it is not based on points or how much money is spent in each transaction. Instead, it offers surprise rewards tailored to each member's typical dining habits. For example, those who frequent Cheesecake Factory at lunchtime might score a dinner discount, as an enticement to switch up their routine and visit the restaurant during other times of day, too.

The best reward, of course, is one that every member receives: a free slice of cheesecake on their birthday.
How to get free food from the Cracker Barrel loyalty program
Restaurant Dive reports that Cracker Barrel will be testing its new loyalty program starting in July. The program seems to combine a traditional points-based model with some not-so-traditional perks.
If you sign up for Cracker Barrel's as yet unnamed program (let's hope it's something quaint like Country Store Rewards), you'll earn points on both food orders and any purchases made in Cracker Barrel's retail store. That means buying household knickknacks after your biscuits and gravy could earn you double the points, and those points can be redeemed regardless of which side you earned them from.
Not every app deserves your personal information, but for the ones you deem worthy, we hope you get every perk and freebie you can wring out of them.