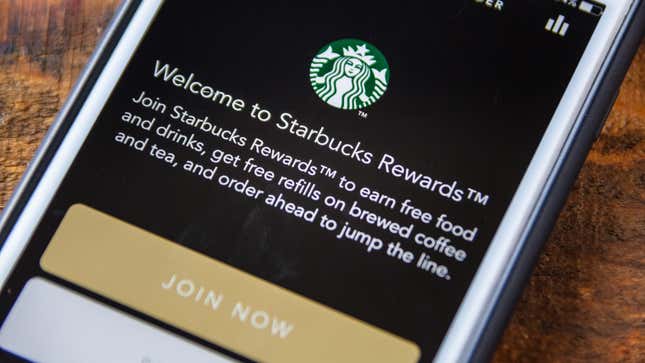 Brands are always clamoring for our loyalty, which can take many forms: return visits, positive chatter on social media, or opting into a rewards program. The latter often seems the most appealing to customers—who doesn't love the promise of freebies and discounts? But as we've reported before, it's the ideal model for businesses, too. Loyalty programs encourage return visits, result in increased ticket sizes, and collect our personal data. A new platform promises to make it easy for businesses to quickly customize and upgrade rewards programs to make consumers eager to sign up and keep spending.

How To Dispose Of Cooking Grease The Easy Way After Frying
How loyalty programs fail
Thanx is software that allows restaurants to change their loyalty programs in real time. Current builds of loyalty programs can take years to change—according to Restaurant Business, Dunkin's latest design of its rewards program took three years to complete (and only a few days to piss everyone off).
The Thanx app not only offers flexibility, but data that provides direction for rapid changes. Thanx's promise is lies in its ability to facilitate quick alterations in a landscape where other loyalty programs are staying the same; this adaptability keeps customers from growing bored with the same reward structure. The software can also be used to alter specific locations of a chain to react to real-time situations. If an item being offered as a reward runs out, for example, Thanx allows that location to switch to another one.
The ultimate goal is to increase the amount of revenue coming in from loyalty members. According to Restaurant Business, loyalty program leaders Starbucks and Chipotle see 50% of their revenue coming in from their own rewards programs, and Thanx's goal is to get other companies to that same level. Velvet Taco has already seen an increase in the last six months with Thanx, with up to 40% of revenue coming from rewards programs.
How your loyalty programs will change
While Thanx is still a new software, some chains have already started using it to improve their loyalty programs. Among them are:
Brixx
Choolaah
Equator Coffees
Hattie B's Hot Chicken
Roti
Velvet Taco
From a customer perspective, one of the biggest changes will be the constantly changing look of the loyalty app. Thanx allows restaurants to include membership tiers, which allow more loyal customers to unlock different levels of perks, swag, and other rewards. This, of course, also encourages customers to spend more.
The biggest sell that Thanx is trying to push is the ability to "personalize." That means along with other more frequent giveaways, like a free item on your birthday, rewards could be based on things like your regular order or the time of day you typically visit a particular store. While this may make for a better user experience in the long run, it's important to remember that one of the main reasons restaurants use apps and rewards programs is to get your data, and Thanx is basically promising to collect even more data from users than ever.
As more restaurant chains adopt technology like Thanx, you might stand to earn more free stuff, but it all comes at a cost. And if Thanx becomes the universal software for multiple brands, there are even more avenues for accessing your data across mobile apps. At a certain point, there has to be a limit to the number of loyalty programs we're enrolled in at one time. As these rewards programs become more numerous and attractive, it's worth keeping in mind that each one is designed to benefit the restaurant more than the customer.