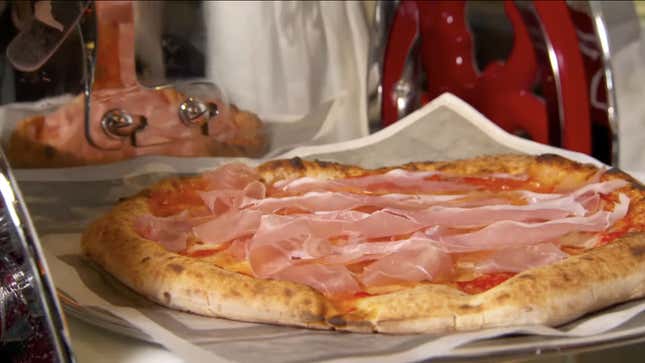 When you think about a chain as big as Chipotle, it's not surprising that a company so successful would experiment with replicating its success in a different vertical, beyond burritos. A large part of Chipotle's appeal is that you can customize your burritos, bowls, or tacos however you please—an ordering model that translates well to pizza. Yet despite Chipotle's recent flirtation with pizza, Nation's Restaurant News reports that the company is quietly exiting that space altogether, choosing to put its focus elsewhere.
How To Dispose Of Cooking Grease The Easy Way After Frying
Chipotle's pizza concept, explained
Pizzeria Locale, the Chipotle-backed fast casual chain in the Denver area, will shutter all five of its locations on July 10, and every affected employee will be offered a job at nearby Chipotle locations. While the restaurant's domain name is still active, the website is now not functioning.
Pizzeria Locale opened in 2003, selling Neapolitan-style pizza, and a decade later, Chipotle stepped in as an investor to expand operations. The original location rebranded to a different name, Pizzeria Alberico, and will not close along with the other locations.
Chipotle's other restaurant brands
Chipotle has apparently chosen to stick to bowls, experimenting with its new restaurant Farmesa, a "California-inspired fresh eatery concept" not too far off from Sweetgreen. The bowls are full of fresh veggies, grains, and proteins, and the restaurant is helmed by Chipotle's former chef, Nate Appleman, who was also involved in a prior Chipotle property called ShopHouse Southeast Asian Kitchen.
ShopHouse focused on Southeast Asian flavors with an ordering system in the manner of Chipotle's, but all 14 of its locations closed by 2017. Chipotle also owned a lesser-known restaurant called Tasty Made, which focused on burgers and fries with the same signature Chipotle ordering system. Consisting of only one outlet in Lancaster, Ohio, Tasty Made closed in 2018 after only 16 months in business.
For now, Chipotle has only a few irons in the fire, including its core burrito business and its nascent Sweetgreen competitor. Pizzeria Locale, we hardly knew ye, and now I guess most of us never will.