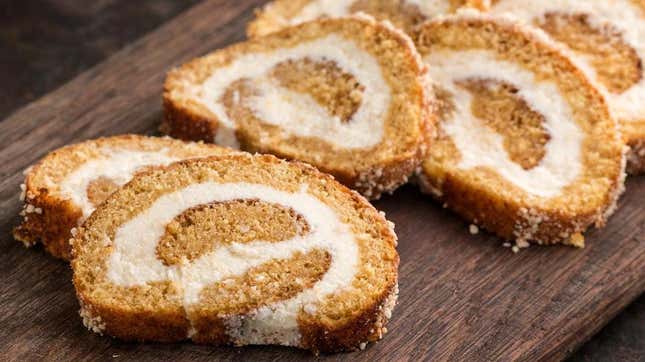 There's probably a large number of readers out there closing their eyes, covering their ears, and telling us to shut up about pumpkin spice already—and it's not even October. Unfortunately for those readers, pumpkin spice has, over the past two decades, grown to have an undeniable influence upon not only the food industry, but the retail sector as a whole. For being a simple combination of cinnamon, ginger, nutmeg, and only occasionally actual pumpkin, it sure has American society by the throat. And no one knows this better than Google.

How To Dispose Of Cooking Grease The Easy Way After Frying
Google Trends has released new data that tracks searches involving the term "pumpkin spice" so far in 2023, which it then used to determine the most uniquely searched pumpkin spice food in every U.S. state. The metric "uniquely searched" means that a significantly higher number of Google searches for these terms were occurring in certain states compared to the rest, which explains why something like "pumpkin spice latte" isn't on the map—everyone's searching for that all the time.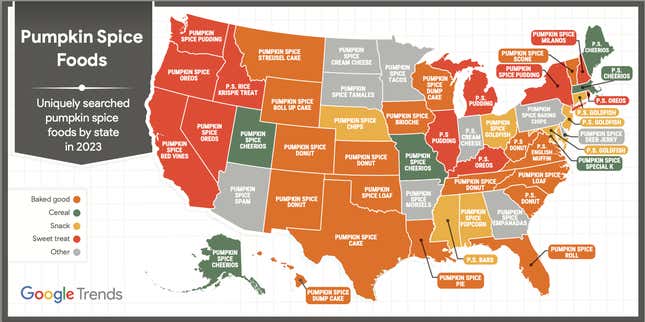 Still, there are many delicious and unusual pumpkin spice foods that don't get the glory of the #PSL, and this map is a good reminder of all the seasonal delicacies that await us. Here are some highlights:
Perusing the map, it's hard to find any instance of pumpkin spice that doesn't sound delectable to us (yes, even the SPAM). Where once it was seen as a novelty flavor, now pumpkin spice sits comfortably beside stalwarts like chocolate, vanilla, and berry in the broad landscape of consumer packaged goods. And it's not unreasonable to think that, like those classics, it might eventually just stick around all year long.