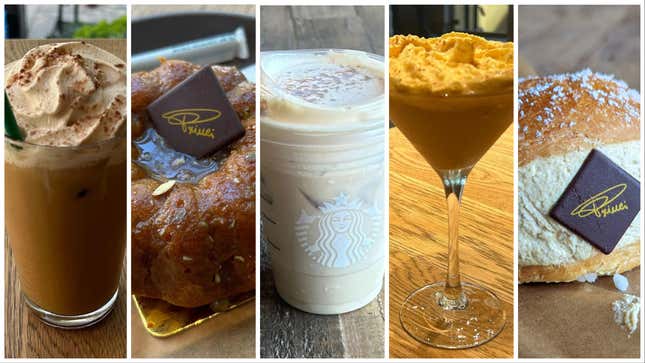 Starbucks is the creator of the pumpkin spice craze, but when you're the originator of a phenomenon like that, it can be hard to top your own creation. The coffee chain brought back some tried and true pumpkin spice favorites this year, but was selective when it came to new additions.

The newest pumpkin-spice-flavored menu items at Starbucks do hold their own in the rankings, even going so far as to shake things up a bit. On its regular nationwide menu, Starbucks chose to add only one new pumpkin spice drink: the Iced Pumpkin Cream Chai Tea Latte. Interestingly, the bakery lineup of pumpkin-flavored options remains the same at Starbucks locations.
However, as a celebration of the 20th anniversary of the original Pumpkin Spice Latte, there are a few new drinks and bakery items exclusive to Starbucks Reserve Roastery locations. Those items include the Pumpkin Spice Whiskey Barrel-Aged Iced Latte, Pumpkin Spice Espresso Martini, Pumpkin Spice Cake, and Pumpkin Maritozzo. Take a look at how these new pumpkin spice offerings at Starbucks stack up in 2023.