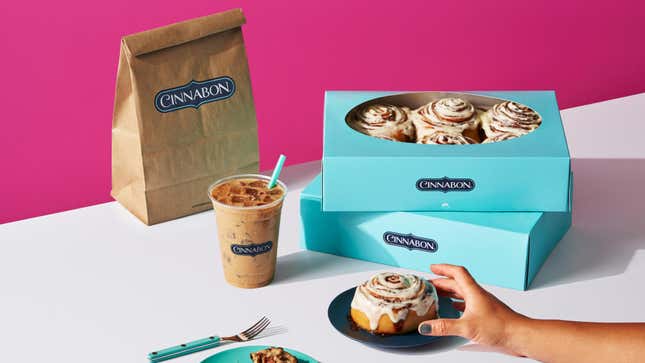 Sure, the Fourth of July's known for backyard grilling, afternoon beers, and blowing stuff up in honor of Independence Day, but did you know it's also a good time to snag some free food and decent discounts? This year, we've rounded up some promotions that'll help you save on everything from cheesy bread to pretzels to sweets; if you're looking for a good way to celebrate the holiday and save a few bucks, we've got your back.
How To Dispose Of Cooking Grease The Easy Way After Frying
The best Fourth of July food deals in 2023
Here's where to look if you don't feel like cooking this holiday weekend:
Auntie Anne's: If you're a rewards member, you'll save 25% off your entire order if you order a Dragonfruit Mango Frozen Lemonade, Dragonfruit Mango Frost, or Dragonfruit Mango Lemonade Mixer plus any pretzel item. This offer is good until September 24.
Cinnabon: Now through the end of July, mall staple Cinnabon is offering $2 off any CinnaPacks, which are boxes of some of its signature items, including Classic Rolls, 16-piece BonBites, Caramel PecanBons, and MiniBons. You must be a rewards member to take advantage of this one.
Krispy Kreme: Wear red, white, and blue to your nearest Krispy Kreme location on July 4, and Krispy Kreme will give you a free Original Glazed.
Pieology Pizzeria: California-based pizza chain Pieology has debuted three new varieties of cheese bread: Alfredo Jalapeno Cheese Bread, Buffalo Cheese Bread, and Pesto Feta Cheese Bread. To celebrate, from June 26 through July 4, guests can add any of these to their order for a discount price of $4 (typically $5.99).
Popeyes: From June 29 through July 9, if you buy a chicken sandwich combo (Classic, Spicy, Blackened, or the new Bacon and Cheese) either online or via the app, you can get any a la carte chicken sandwich for free. From July 3 through July 9, you can also score the same deal via DoorDash.
Sonic: If you're headed to the drive-in, Sonic's offering a free Sonic Cheeseburger through July 31 with any in-app purchase.
TGI Fridays: Want grilled food, but don't feel like grilling? If you order a family meal bundle, party tray, or platter anytime July 1-4, you'll get 25% off your order.
And remember, all of the above deals pair well with some blue drinks and classic American entertainment.