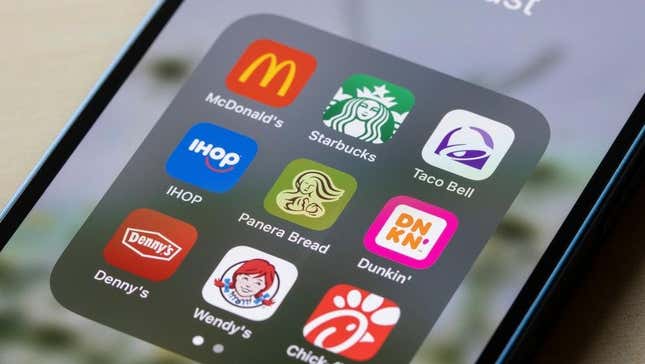 At this point, a restaurant chain can hardly call itself a chain if it doesn't have its own mobile app or loyalty program through which it funnels its customers. Whether the rewards doled out are based on points earned, purchases made, or a grab bag of the two (as in The Cheesecake Factory's program), the point is to keep customers coming back and spending money.
Wading through this sea of reward programs, however, it can be hard to determine which ones are actually worth signing up for—especially because many of them seem to be getting worse. When a company restructures its loyalty program, it's most often done to provide more value to the company, not the customer.
We wanted to see if any loyalty programs have made "improvements" to their rewards structure that are actually improvements—that is, the customer can redeem points in more ways, or reach a rewards tier faster. Here are five restaurants whose loyalty programs might actually be worth your loyalty.