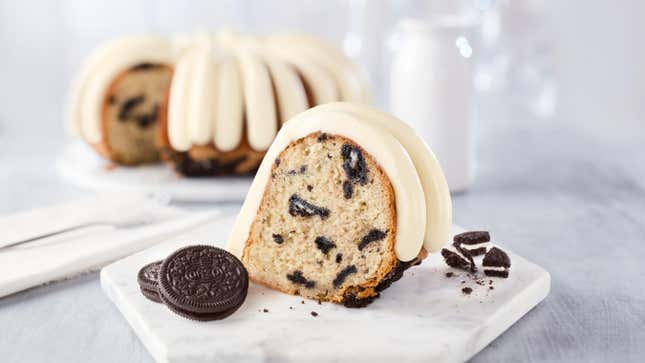 Yelp just released its Top 50 "Most Loved Brands" report, and it's a telling glimpse into consumer behavior and loyalty in 2023. The results are fascinating for lots of reasons, but there's one thing that's absolutely undisputed: Americans love eating meals they didn't prepare for themselves. Nine of the top 10 beloved brands on the list are either restaurant chains or stores that sell food.

Dr. Pepper Strawberries & Cream Is Tearing Us Apart
The brands rounding out the rest of the top 50 are also primarily food-related, with the exception of stores such as Target, Lululemon, and Floor & Decor. Clearly, the way to our nation's heart is through its stomach.
How Yelp determined the most beloved brands
Yelp's methodology involved looking at food, restaurant, and retail brands with over 200 locations across at least 25 U.S. states. Each brand had to have at least 500 Yelp reviews, and at least one review for every two locations (in 2022).
From there, Yelp assigned a "loyalty score" to each brand based off of its overall 2022 review rating, plus the percentage of Yelp pageviews for each brand by returning web visitors.
The top 10 most loved brands, according to Yelp
Here are the top 10 most loved brands of 2022, per the Yelp report:
Trader Joe's
Nothing Bundt Cakes
Kung Fu Tea
First Watch
Floor & Decor
Texas Roadhouse
The Cheesecake Factory
Bonefish Grill
Costco Wholesale Corporation
World Market
Trader Joe's takes the top spot in the list, which isn't terribly unexpected—in fact, it's probably the least surprising inclusion in the top 10. Its prepared foods are reliable, the customer service is usually friendly, and it stays mindful of affordability. I've never seen a customer base more loyal to one grocery store (except maybe ALDI).
But seeing Nothing Bundt Cakes in second place is pretty intriguing. Who would've thought a brand selling, well, nothing but bundt cakes would be so beloved? And seeing a bubble tea brand, Kung Fu Tea, in third place illustrates just how popular the treat is becoming in more American markets, not just major cities. (Kung Fu Tea has shops in roughly half of all U.S. states.)
The other four brands in the top 10 are breakfast cafe chain First Watch, Texas Roadhouse, The Cheesecake Factory, and Bonefish Grill. They all have one thing in common: They're sit-down restaurants with a full-service model. This might seem surprising, given everyone's tight budgets right now. Full-service restaurants usually command higher food prices, plus the service fees factored into the experience, including tipping.
The remaining portion of the list ends up shaking out somewhat evenly between counter service (Shake Shack) and sit-down restaurants (Olive Garden).
The most beloved food brands in America, state by state
Yelp's breakout list for the top brands in each state is also interesting, though these lists are a little more evenly spread between the categories of food, restaurants, and shopping. Retail stores unrelated to food make a bigger showing here, including Michaels, Marshalls, HomeGoods, and Lululemon.
The restaurants that make a strong showing at the state level are Five Guys, Culver's, and Jersey Mike's. North Dakota, Wisconsin, Delaware, and Mississippi are team Five Guys. Idaho, Wyoming, Alabama, and Georgia are loyal to Culver's (which is funny, because none of those are Midwestern states). Montana, Minnesota, Arizona, and Texas are big Jersey Mike's fans.
What Yelp's list ultimately demonstrates is that the people who are loyal to their favorite spots are also most likely to be vocal about it online. When's the last time you were moved to write a Yelp review for your go-to grocery store? It takes a special kind of business to cultivate that kind of fan base, and it's not necessarily an easy thing to do.
"Brands that focus on building local communities are well-represented on our list," noted Yelp's advertising trends expert in the report. "The employees know the locals and often go out of their way to help customers—this is what consumers value and reward."