Below is a list of the fun, unique food festivals and eating opportunities taking place in March 2023. It's part of The Takeout's 2023 Eats Calendar, a rundown of the year's best events. To return to the calendar and check out other months, click here.
There are a lot of festivals to love at EPCOT in Disney World, but there is something undeniably special about the EPCOT International Flower & Garden Festival, kicking off March 1 and running until July 5. It's a celebration of spring, when the whole park bursts into bloom and everything alive takes on its most vivid shade. Walt Disney World adds 30 million flowers to the park for this event, plus 200,000 plants. And since it's a celebration of vegetation, you can bet there's a menu of creative plant-based dishes to enjoy. Read all about the EPCOT festival here. 
Knott's Berry Farm's signature event, the Boysenberry Festival, takes place at the theme park every day from March 10 to April 16 in Buena Vista, California. It's a full-blown celebration of the berry that made the farm famous, featuring savory foods, specialty desserts, and drinks with boysenberry flavor—yes, that includes wine. The festival also promises over 24 new food and drink offerings in 2023. Just don't ride Hangtime too soon after eating.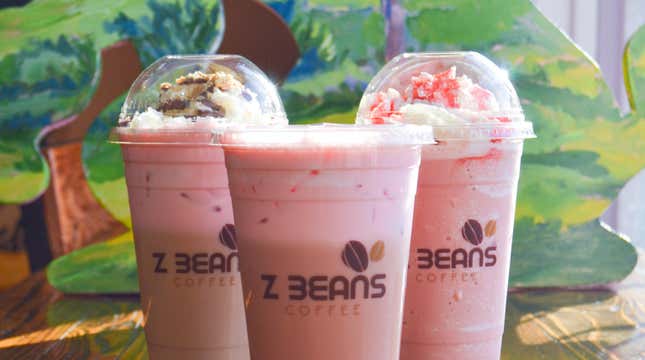 Though many people associate cherry blossoms with Washington, D.C., the actual Cherry Blossom Capital of the World, per Congressional records, is Macon, Georgia. Running this year from March 17-26, the Macon International Cherry Blossom Festival is an event that proves the city's sakura supremacy. Everything associated with the festival is pink, and starting this year, that includes the food: cherry vanilla cake, pulled pork with Cherry Coke barbecue sauce, and carnation-colored cherry cocktails are just a few items on the extensive menu. Read all about the festival here.