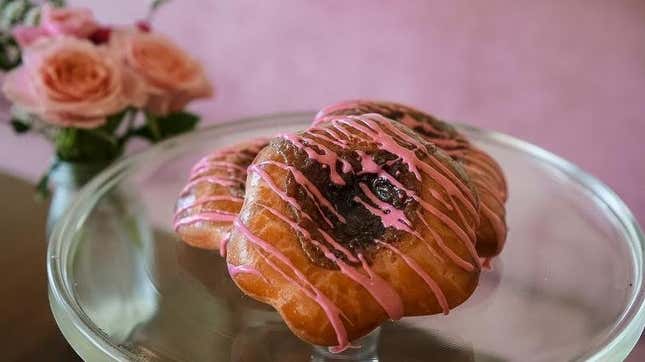 The Macon International Cherry Blossom Festival is a series of unlikely convergences.

How To Dispose Of Cooking Grease The Easy Way After Frying
First, we have more cherry blossoms than you'll even find in Washington, D.C. As in nearly 100 times more—350,000 Yoshino cherry trees as opposed to the capital's 3,800, making Macon, Georgia the Cherry Blossom Capital of the World, per our nation's Congressional Records. You can even check out the progress of the blossoms on the Macon Bloom Cam.
Then we have extreme Barbiecore, as this small city in Georgia celebrates the cherry blossoms by blanketing itself in hot pink wherever the hue isn't already occurring naturally. Pink mailboxes, pink windows, pink cars painted just for the occasion, fake pink poodles like the festival's mascot, Petals, and even a live one named Cherry, too.
And now, at the intersection of pink trees and pink everything else is the brand-new official Pink Provisions Trail, debuting via QR code in all its rosy glory during the 10-day spring festival, which can now be classified as a food festival as well.
Previously, Macon-area businesses have gotten into the theme in their own myriad ways, from storefront displays to unique offerings. Used to be if you wanted a plate of pink goodies, you had to stumble them by chance.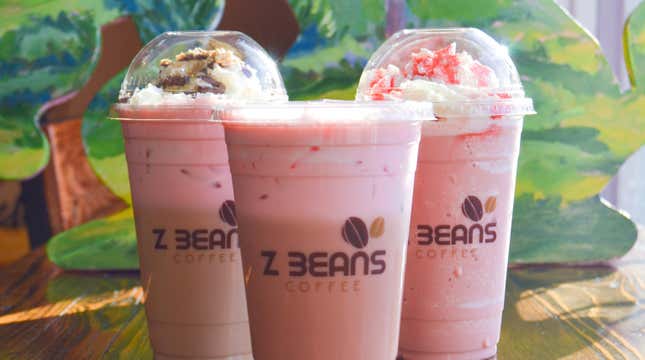 "It was definitely an organic buy-in from business and community leaders, and every year, it continues to grow," Hannah Jett Theus, the festival's director of marketing, says of the 41-year tradition. Now, with over three dozen restaurants and bars actively taking part in this celebration, plus "corporate partners even getting in on the action, like Coca-Cola donating Cherry Coke at our Third Street Park activities," as Theus notes, the menu has blossomed like the trees at the center of the festival.
Lauren Bone, Owner/Baker of Macon Bagels, is excited to enter her sophomore year as a pink lady.
"Being located downtown, many of the events happening during the cherry blossom festival happen right on our doorstep," Bone says. "This makes it easy to get in the spirit. Last year, we celebrated with red velvet bagels, but this year will be focused more on pastries that incorporate pink and red fruit, along with our hibiscus iced tea."
Obviously, the trail doesn't end there. Along the route, expect snacks, food, and drinks that range from soft carnation to bright and zingy magenta. Flood your tongue with both sweet and savory by tasting the Cherry Vanilla Cake from Felicia's Cake Factory, which layers cake with cherry almond cream cheese buttermilk frosting, and the pulled pork from Satterfield's Barbecue, featuring pink slaw, pink onions, and a Cherry Coke barbecue sauce.
You probably never knew there were this many ways to enjoy cherries. Ocmulgee Brewpub's special cherry blossom pilsner with tart cherries and blood orange puree certainly adheres to the theme, and you can even get cherries in your latte and cold foam at the original Z Beans Coffee, where the combo can also be turned into a sundae. If you're not into cherry flavors, you can still stick to pink food: The new Hotel Forty Five's chef-driven restaurant, Loom, uses beets to color its pancakes without affecting the flavor.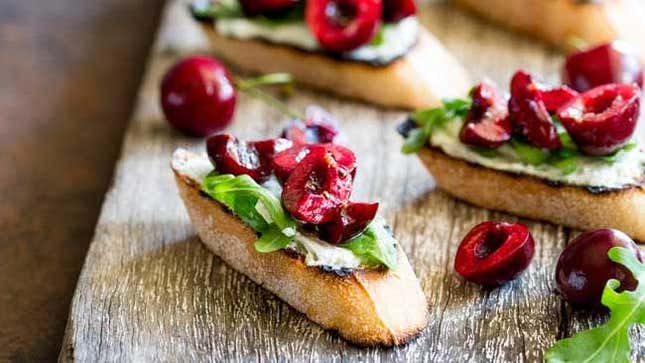 Pancakes, by the way, are a great option for padding your stomach before you rosé all day with cocktails like Just Tap'd's Cherry Blossom Sangria, made with pinot grigio, peach juice, and maraschino cherries, or the Hazakura at Kinjo Kitchen + Cocktails, which bolsters the town's favorite stone fruit with hibiscus, vanilla, blanc vermouth, shochu, and lychee.
Strawberry is another deliciously pink ingredient being showcased on the Pink Provisions Trail. You'll find it on full display in the Pink Strawberry Crunch Cheesecake at De'Lani Delights, the Strawberry Matcha Latte and Pink Neapolitan Macchiato at Oh Honey Baking Co. You'll need the sugar and caffeine boost to fuel you through a long ten days of events, including a Trash Can Trot, a dock diving competition for dogs, a Bed Race, and lots and lots of live music.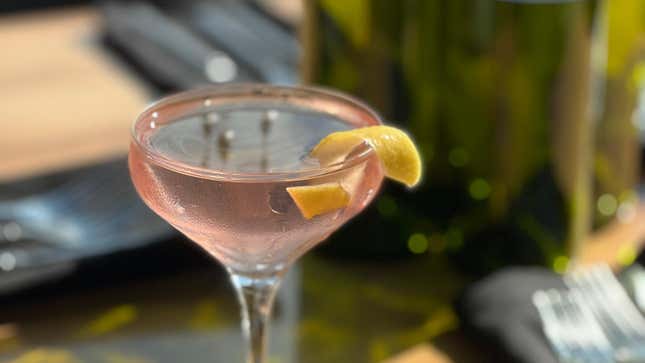 Every business along the Pink Provisions Trail seems to have gone above and beyond in their embrace of the festival theme. Pink Shrimp & Grits at Parish on Cherry, pink tortillas at Yollah Social Kitchen + Garden, pink nachos at Cashman's Pub—it's an opportunity for experimentation, and you can wash it all down with a Pink Paloma from El Sombrero, which uses watermelon to make the tequila and Fresca drink come together. Just make sure you vote on the Drink the Pink challenge to determine which business has the best pink drink this year. (But do try to demonstrate some chill—the landscape is pink enough without pink puke added to it.)
"Our festival is an incredible example of what can happen when the entire community comes together," Theus says. This year's festivities in Macon will cater more than ever to visitors who, like Aerosmith, are proud to say "pink is my fav-orite co-lor."