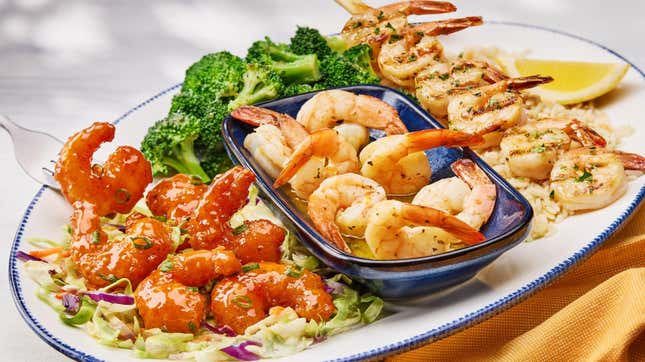 I don't know about you, but if I'm visiting Red Lobster for its Endless Shrimp promotion, I treat it like a special event. It's a celebration of deliberate excess, a diner's personal challenge to take down as much shellfish as they can in one sitting. The promotion has evolved over the years, with seasonal shrimp offerings rotating in across the seasons, but the core of Endless Shrimp is the same: all-you-can-eat glory.
How To Dispose Of Cooking Grease The Easy Way After Frying
In 2023, Endless Shrimp has transformed into a luxury you can indulge in every day—Red Lobster added it to the menu permanently earlier this summer. But that's not necessarily a win. I firmly believe that endless quantities of anything should be limited to sporadic outings and special occasions. Otherwise, the magic of this bounty is diminished. With that in mind, I feel comfortable saying that Red Lobster's latest promotion is simply too much of a good thing.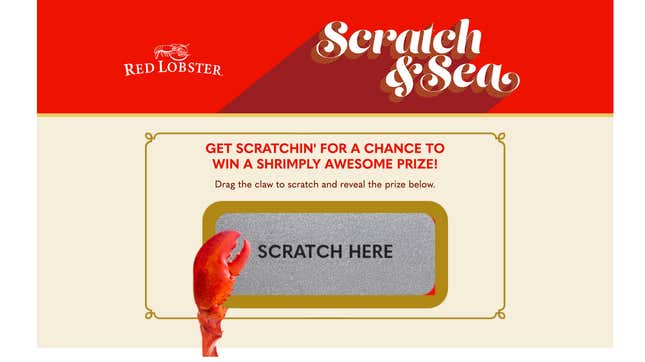 Red Lobster's new scratch card promotion, explained
Red Lobster is launching a new instant win game called Scratch & Sea. Now through October 29, you can try your luck with scratch cards to win various prizes, and the grandest one of all earns the winner enough shrimp to make them consider swearing it off forever. The prizes are:
Grand Prize (10 winners total): A $100 gift card each month for an entire year (which Red Lobster encourages you to spend on Endless Shrimp)
First Prize (50 winners total): A $50 e-gift card for Red Lobster
Second Prize (100 winners total): A $25 e-gift card for Red Lobster
Additional Prizes: Non-winners are emailed a coupon for 10% off any $30 dine-in or takeout order
You'll have to give your email address to Red Lobster in order to get scratchin', but you can either opt in or out of receiving promotional offers and other emails after the Scratch & Sea promotion has concluded. 
If you're an Endless Shrimp aficionado like me, there's a new flavor out right now called Crispy Dragon Shrimp, which has some vague Asian leanings; it's crispy shrimp tossed in a mildly spicy and sweet chili sauce. This is one of the choices you can get when ordering Endless Shrimp, so if you win the scratch card grand prize, you might fill your appetite's worth and then some.
Though Red Lobster says you should use the potential winnings for Endless Shrimp, which costs an affordable $20 per visit, you can technically use the gift card on basically anything at Red Lobster—perhaps you'll use yours to put a dent in a monthly lobster splurge. The siren call of shrimp, both for its flavor and value, is a tough one to pass up. But just know that you might be mighty sick of shrimp by this time next year.