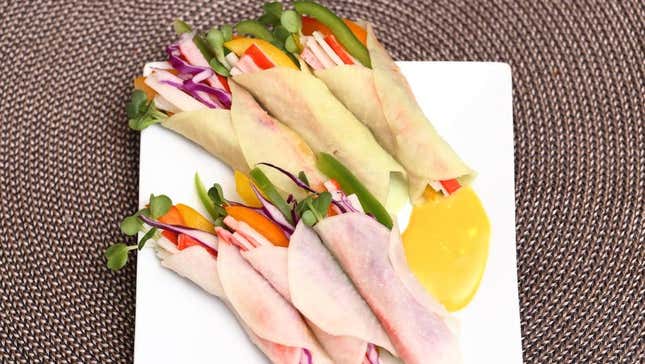 Now that I've moved back to Ann Arbor, Michigan, my brother and I are sharing a CSA box from Argus Farm Stop, a local grocer that sources its produce from local farmers. We've enjoyed lots of familiar fruits and vegetables so far, including apples, rhubarb, spinach and kale. Lately, though, we've been coming across produce we've never cooked with before.
There's been a lot of Googling, cookbook searching, and texting of recipes back and forth, all in an effort to figure out what to do with the unfamiliar foods. As it turns out, this trend toward unusual veggies is on the rise among our area's CSA boxes as farmers expand their crops and provide their customers with potential adventures.
"People are starting to branch out a lot," says Savannah Koch of the Green Things Farm Collective, a group of organic farmers in Ann Arbor. Green Things offers a CSA box, as well as selling produce at both the farmer's market and its own self-service shop.
"When they see these fresh, cool-looking vegetables, they're definitely drawn to them," she says. "We can explain a little more of what they can do with it."

Here are five unusual veggies you might see pop up during the growing season, and how to put each one to delicious use.