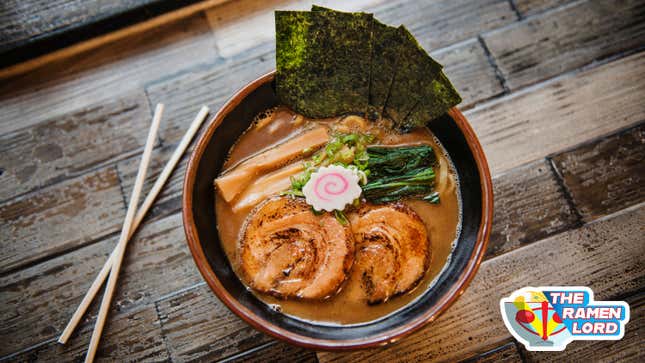 I've touched on every major component of ramen so far: the noodles, the soup, the tare, the quintessential chashu pork belly and egg toppings, even the aromatic oil that bobs on the surface.

But… suppose you make all these things. How does one assemble into a bowl of ramen?

I have been asked this a lot. Maybe it's because I have eaten at an unhealthy number of ramen shops, but I feel like this is self-explanatory. Cook the noodles, add 'em to the bowl with soup and stuff, right?

But my editors at The Takeout have asked me to tackle this topic, and as I started thinking about how I put ramen together, I realized quickly that there are some steps in my process that aren't intuitive.

Much like the preparation of the various components of ramen, there is some nuance involved in the assembly of the final dish. So, let's break it down. For 90% of the bowls of ramen you may assemble at your house (or restaurant, I won't judge), follow this process. It's not about changing up the style, it's just about internalizing each step.

As for a specific recipe to try? I recently came up with a chicken shoyu recipe that is beyond easy and delicious. But the steps below apply to any ramen recipe.