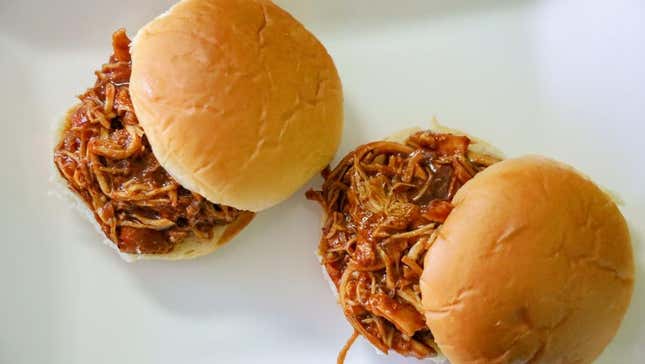 Thanks to Heinz and Melinda's, spicy ketchups are about to be more readily available to consumers. Both companies have just released a line of hot ketchup flavors, which is a really smart move if you've been observing anything regarding food trends over the last three years. It's simply no secret anymore that younger generations regularly seek out spicier condiments, and that regular ol' smooth 'n sweet ketchup just isn't exciting enough to our palates these days. Besides, Whataburger's spicy ketchup can't be the only player in this space.

Heinz has released chipotle, jalapeño, and habanero flavors, while Melinda's launched five flavors: chipotle, habanero, jalapeño, ghost pepper, and black pepper. Heinz is probably going to be the more popular and trusted brand, but I wouldn't sleep on Melinda's spicy ketchups, either. Black pepper goes very well with ketchup (although, to be fair, you could make that one at home).
With this surge of spicy ketchups hitting the market, you might be wondering: Why should anyone buy it? And what can you do with all this stuff? Here's my two cents on the best ways to use it.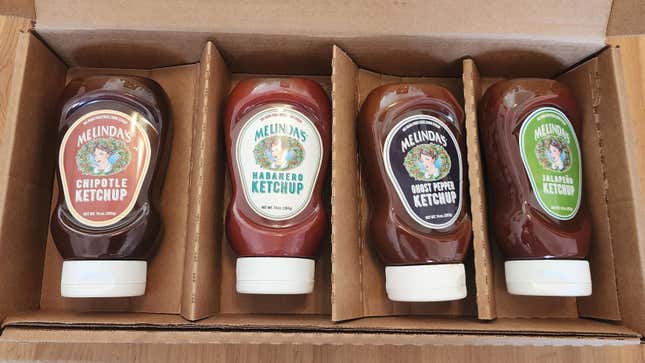 Use spicy ketchup on french fries (but not fast food)
By the time you get your McDonald's fries home from the drive-thru, they'll already be far too cold and soggy to be improved by any spicy ketchup you have in your fridge. Hell, any fry you get delivered or brought home is just not going to be the best pairing.
However, if you're making some fresh fries at home or using a great frozen brand like Lamb Weston, spicy ketchup is absolutely the move. I recommend it on some steak fries, which have a lot more surface area for spice.
Spicy ketchup is perfect for summer grilling marinades
Generally speaking, a little bit of ketchup in a marinade for grilled protein is a great thing. It adds some sweetness and a bit of smooth tomato flavor to balance the heat. Spicy ketchup, whether ghost pepper, habanero, or chipotle, is ideal for marinating chicken or steak. Mixing it in with the usual suspects like worcestershire, vinegar, mustard powder, sugar, and herbs is best. That combo might be an old fashioned way to marinate proteins, but that shit works for a reason: It's good.
I will say that Melinda's habanero and ghost pepper ketchups are actually pretty hot, and with their inherent sweetness, they would make an excellent addition to any chicken marinade. In my mind, spicy ketchups are best for summer grilling. It makes almost too much sense.
Upgrade sloppy joes and meatloaf with spicy ketchup
Sloppy joes ain't pretty, but damnit, some spicy ketchup would be great in any minced ground beef mix you plan on slapping on a hamburger bun. Of the various flavors now available, chipotle ketchup comes closest to that Whataburger style: sweet, tangy, spiced, and slightly smoky. Ketchup is damn near essential to meatloaf, so why not set your loaf apart by doctoring it up with some bite?
Add spicy ketchup to cocktail sauce
Horseradish is great, but it's pretty one-note, so using it in tandem with a spicy ketchup will lend a lot more depth to your cocktail sauce. Depending on which ketchup flavor you use, it'll either add some smokiness or fruity heat to the final product.
I always add a ton of freshly cracked black pepper to my cocktail sauce to introduce a little nuanced spiciness, and the Melinda's black pepper ketchup would only emphasize that more. Cocktail sauce is best when it's flavored and doesn't taste like straight-up Heinz, so any spicy ketchup is a welcome addition to a shrimp cocktail.