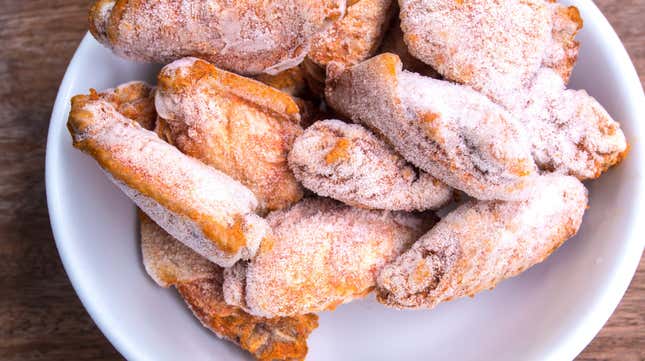 It's a fact: People will eat a massive amount of chicken wings on Super Bowl Sunday. Some will be from a bar and others will be made at home. But I implore you, if you're going to make some for the Big Game, whatever you do, don't buy the frozen pre-cooked wings.
We Rank Three New Grillo's Pickles Flavors
Why frozen prepared chicken wings suck
When I say frozen and prepared, I'm talking about the wings that come pre-cooked and pre-seasoned with a thin layer of sauce on them. Most of the issue lies in one thing, and that's their final texture.
Frozen pre-cooked wings, no matter what you do (trust me, I've tried), never come out crispy. They come out flabby, chewy, and stringy, and since they haven't been cooked properly, the connective tissue in them hasn't quite broken down yet, meaning you'll end up with more than a few rubbery bites. They're never properly seasoned, either. They come pre-sauced, but not generously, so suffice it to say you're definitely not going to get sauce on your hands or chin.
Making your own wings is easy
Even if you're not an experienced cook, I believe in you , and wings are one of the easiest things to make in the kitchen. You only need to use your trusty oven or air fryer, and that's it. They'll come out with the exact crispy texture you're looking for. Plus, if you want to make your own blue cheese dressing, all you have to do is mix all the ingredients together.
G/O Media may get a commission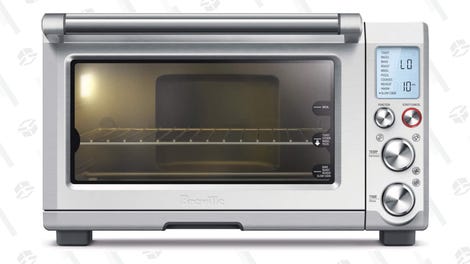 36% Off
Breville Smart Oven
You might think using frozen prepared chicken wings is much faster, but you're wrong. Tyson's, for example, take between 26 to 28 minutes to bake (per the company's website), while ones you make on your own can take between 30 to 40 minutes. So you're really not saving much time using something that's supposed to be convenience food. Granted, you can microwave the frozen ones, but again, their texture will be awful.
So trust me: If you're watching the Super Bowl at home and planning to have wings in some form, don't get the crappy frozen ones. Wings are so much better when you make them yourself, and they're almost just as easy.