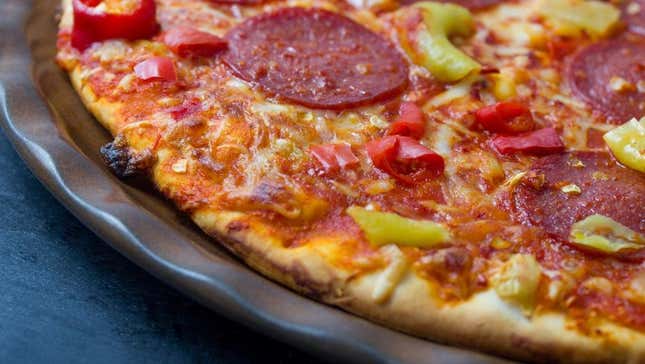 Costco is home base for bulk shoppers, and its legions of dedicated members are not shy about their love for the wholesaler's private-label Kirkland products. To the surprise and joy of those who shop Costco, many Kirkland items have been confirmed to be produced by other leading companies—so you're paying less for the exact same stuff.

How To Dispose Of Cooking Grease The Easy Way After Frying
Yes, many of the products at Costco that carry the Kirkland Signature label are actually name-brand products masquerading under different packaging. Here are just a few of the products you can start buying at bulk prices instead.
Bumble Bee Tuna
Although tuna is not at the top of this author's shopping list, who am I to gatekeep a bulk deal on tinned fish? Investing.com confirms that Kirkland Signature Solid White Albacore Tuna sold at Costco is the result of a deal made in the early '00s with Bumble Bee Foods, the company that makes America's leading brand of tuna.
The Kirkland tuna is priced at $19.99 for an 8-pack of 7-oz. cans—and keep in mind, 7-oz. cans are the bigger ones. This is significantly cheaper than the $29.20 Bumble Bee Tuna on Walmart's website, or its $26.58 price tag on Amazon.
Hellmann's Mayonnaise
Hellmann's Mayonnaise is often considered one of the top mayo options on the market, though some would say the competition is stiff. It has not been definitively confirmed that Kirkland Signature Real Mayonnaise uses the same recipe as Hellmann's, but blind taste testing from Consumer Reports did find that the two tasted the same.
For those looking to branch out in their mayonnaise tastes, consider a something with a little more tang, or an international brand so good that it might just overtake Hellmann's eventually.
Palermo's Pizza
Frozen pizzas are best known for their convenience, not necessarily their quality, but every now and then you'll stumble across a frozen pie that satisfies. At Costco, you'll find Palermo's frozen pizza in the form of Kirkland Signature Cheese Pizza. Palermo has partnered with the wholesaler since 2012 to produce its frozen cheese pizzas.
At Costco, you can purchase the Kirkland product in a 4-pack for $12.59 ($3.15 per pizza). Palermo-branded cheese pizzas cost $5.48 each at Walmart and $7.88 each on Uber Eats.
These three products are just the tip of the iceberg when it comes to the bulk deals and name-brand buys at Costco, but they're staple items worth stocking in your kitchen. Ignore the bland labeling and the hilariously oversized containers—the important thing is that Kirkland is a brand that can save you money, as long as you have the storage space.