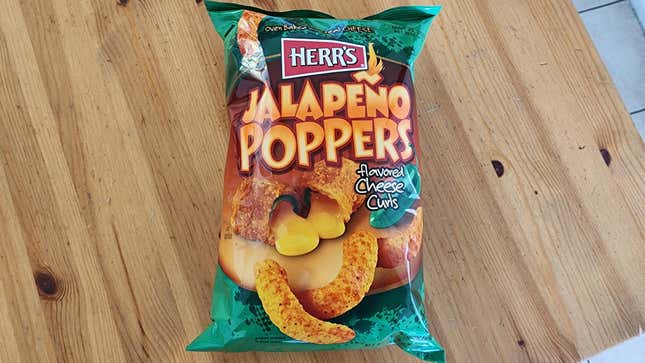 My name's Danny Palumbo, and I'm from Pennsylvania—home of Herr's, Utz, Snyder's, Wise, Middleswarth, Martin's, Gibble's, and many more. In short, this is where chips live, baby. And although I no longer live in the Keystone state, I still have a profound admiration for all things potato chips. In this column I will be reviewing some of the best the country has to offer. Welcome to Chip Country.

---
Herr's is the undisputed potato chip king. The product has a near unmatched potato taste, adequate salt, and great crunch, and the sheer amount of diverse flavors the brand rolls out is incredible. Herr's is one of the only companies in America doing ketchup chips, for example, and the entire catalog is similarly fun. The company takes a whimsical, Willy Wonka–style approach to chips that often pays off (peep these Grilled Cheese & Tomato Soup cheese curls), but the flavors somehow never devolve into "stunt snack" territory. Herr's is so good that despite being a Pennsylvania company, many of its flavors are sold at 7-Eleven out here in Los Angeles. You'll see me reviewing many of Herr's flavors in the coming months, but I'd love to spend some time today on what I think are probably the best cheese puffs on planet earth: Herr's Jalapeño Popper Cheese Curls.

What Do Herr's Jalapeño Popper Cheese Curls Taste Like?
Fucking incredible. Ten out of ten. These cheese curls are just so jam-packed with flavor. They're mildly spicy, but also tart, incredibly salty, cheesy, stupidly savory, and otherwise impossible to stop eating.
In fact, I could see somebody saying that these are too salty, especially for a cheese curl, but to me they just hit right. It's like when you leave a restaurant thinking, "Why was that so damn good?" Salt and fat, my guy. These have 7% more saturated fat and 2% more salt per serving compared to original Cheetos cheese puffs, and while that difference might seem negligible, it's damn noticeable in the final product. Salt and fat make the world go 'round.
G/O Media may get a commission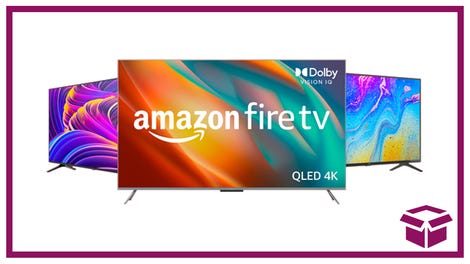 Ooh. stunning.
New Amazon Fire TVs
Herr's also consistently nails what a thing is supposed to taste like. The tomato soup snacks taste like tomato soup, the loaded tots chips taste like loaded tots, and this cheese curl tastes like a jalapeño pepper. Yes, pepper, not popper—with these snacks you get the jalapeño taste without the bland breading, just pure cheese and mellow heat with perfect seasoning.
In addition to a cheese blend, the ingredients label on these cheese curls also lists MSG, straight up butter, torula yeast (more savory flavor), parsley, bell pepper, onion powder, and garlic powder. Torula yeast is another common denominator of some of my favorite snack chips (like Tim's), so I'm not surprised to see it listed here. Great snacks come from good flavor alchemy, and Herr's Jalapeño Cheese Curls have it. This snack is a must if you're a cheese curl enthusiast. It seems 7-Eleven might be carrying them more frequently, so check there first.