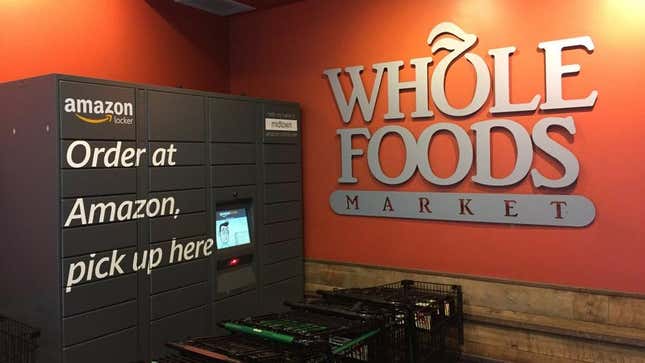 When Amazon bought Whole Foods in 2017, there was clear potential for the ubiquitous online retailer to merge its offerings with its newly acquired brick-and-mortar grocery chain. And it did, sort of: Amazon began offering free delivery from Whole Foods for Prime members as well as 30-minute grocery pickup. During the thick of the pandemic, Whole Foods even opened a delivery-only grocery warehouse concept. While Amazon hasn't quite turned Whole Foods into a one-stop shop a la Walmart, it has turned Whole Foods into a one-stop pickup destination. You can shop for whatever you want on Amazon, and rather than risk it getting stolen from your porch, you can pick it up at Whole Foods. Now, Amazon packages aren't the only things you can return at Whole Foods—the store will even take your unwanted Zappos shoes.
How To Dispose Of Cooking Grease The Easy Way After Frying
Unbeknownst to me, online shoe retailer Zappos is actually a subsidiary of Amazon. Perhaps that's something Amazon is trying to keep secret, because Zappos' homepage gives virtually no indicators. At the very, very bottom, under "About Zappos," there is a link that reads "Amazon Prime Benefits," but that's the only mention of the parent company. There's no banner at the bottom reading "An Amazon Company" like there is on Whole Foods' landing page.
Well, the cat is officially out of the bag, as Zappos has announced label-free, shipping-box-free returns at any Whole Foods in the nation, complete with clip art demonstrating just how streamlined the process is. The first step: Show up at Whole Foods with your (unworn) shoes in their original shoebox. The second step: Show the customer service clerk your return QR code. That's it!
This whole announcement got me thinking: What other Amazon subsidiaries do I not know about? Have I been shopping at one this whole time and lamenting the difficult return process? Will I be saved by seamless Whole Foods returns?
Upon browsing Amazon's list of subsidiaries, there are a few storefronts that still have standalone websites, but none as well-known as Zappos. Interestingly, some were also low-key when it came to their ties to Amazon. Woot!, an auction site, proudly declares in its logo that it is an Amazon company. But book marketplace AbeBooks makes no mention of Amazon anywhere on its homepage.
So while it doesn't look like I'll be able to return much else to Whole Foods anytime soon beyond my groceries and unwanted shoes, it will be interesting to see the other ways Amazon merges its ecommerce and brick-and-mortar businesses together.