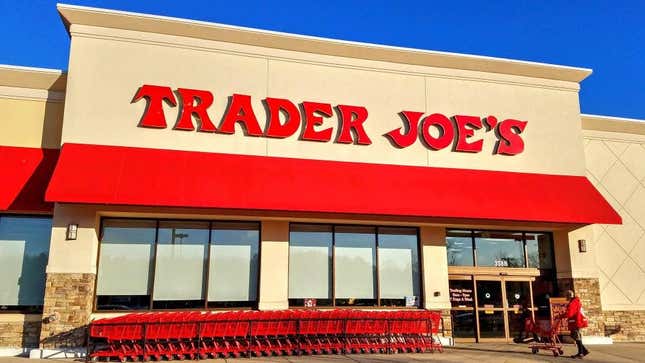 At large grocery chains like Kroger and Albertsons, employees are members of UFCW, the grocery store workers' union. But at Whole Foods and Trader Joe's, that's not the case. Whole Foods, owned by the famously anti-union Amazon, even reportedly went as far as using a heat map to identify stores that were likely to try to unionize.
Some Trader Joe's employees, though, have had a bit more success. The Trader Joe's in Hadley, Massachusetts was the first ever to unionize when it did so last July. A month later, a store in Minneapolis also joined. Now, a third store has become part of the movement.
A Trader Joe's in Louisville, Kentucky has successfully voted to unionize, reports Grocery Dive. The election was somewhat close, with 48 employees voting to join the union and 36 voting against it. Those employees are now part of Trader Joe's United, a union specific to the grocery chain. The union listed its grievances with the company in a Twitter thread last year; among them were cuts to retirement and health benefits, inadequate paid time off, non-livable wages, and lax safety protocols. So last month, when word got out that Trader Joe's wanted its part-time employees work at least three days a week, the union had something to say.
"It's a concerning change because this policy will unfairly discriminate against [lots of] crew members that need to work one or two days a week," a union organizer from the Hadley store told The Guardian. "Flexibility is one of the draws of the job, and a lot of folks have come to depend on this part-time option."
An anonymous TJ's employee even suggested the new "unofficial" policy is a direct response to increased efforts to unionize. "It's an ultimatum," they said to The Guardian. "It's a vaguely veiled threat that they are now trying to spin another way."
G/O Media may get a commission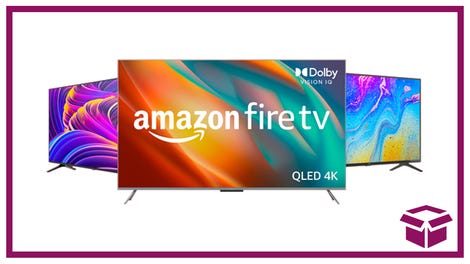 Ooh. stunning.
New Amazon Fire TVs
While working at Trader Joe's seems to be a less-than-perfect experience, not everybody has had a bad experience working there. My roommate, a musician, works part-time at a very busy Trader Joe's in New York City and is always telling me how much he likes it. He has health insurance for the first time and he gets 20% off at any TJ's location. But just as the anonymous worker told The Guardian, his favorite part is the flexibility. The NYC store is always intentionally overstaffed because it does so much volume, so he and his co-workers can call out whenever they want and it's no big deal. If it weren't for that perk, I'm not sure he would like it so much.