A group of Whole Foods employees are pushing for unionization, citing "changes to corporate culture and diminished compensation under the ownership of Amazon.com." The Wall Street Journal reports the group sent an email to workers at many of the chain's locations, requesting support for the unionization effort.
The WSJ reviewed the message, noting that organizers are hoping to "collectively voice our concerns to Whole Foods Market and Amazon leadership." The push is supported by the Retail, Wholesale And Department Store Union, a 100,000-member strong national organization.
In the past, Amazon has opposed organizing efforts among its employees, but this move has the potential to cause problems for the company—grocery store employees, the WSJ notes, are more visible than warehouse and other workers:
Amazon workers in Germany, Spain and Poland held strikes around Amazon's Prime Day promotion in July to demand better health protections and job-safety measures. Germany's powerful service-workers' union has held a number of job actions over pay and working conditions in recent years.

Amazon has fought those efforts. The e-commerce company has said that it treats its workers fairly and that reports of inhospitable conditions at its facilities are untrue.
In a statement, a Whole Foods spokesperson told the paper company leaders offer "competitive wages and benefits and are committed to the growth and success of our team members," adding that the company encourages employees to communicate concerns to their managers, believing that it is "the most effective way to understand and respond to the needs of our workforce."
The message sent by the group in favor of unionization to fellow employees specifically cites a lack of transparency with regard to stock options: "The clandestine nature of Amazon offering stock options to store leadership without informing [other employees] is beyond problematic... It is insulting and unethical."
G/O Media may get a commission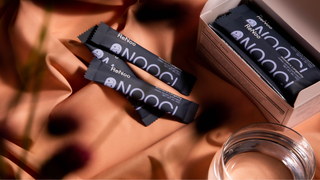 In other news, Amazon passed the $1,000,000,000 market value mark—that's a trillion dollars—earlier this week.