There are plenty of "best cookbooks of 2018" lists floating around. This is not one of them. I did one for 2017, but this year reconsidered whether I could authoritatively declare something as "best." Because frankly, my relationship with 2018 cookbooks resembles more one-night stands than committed devotion.
Part of that is The Takeout receives hundreds of cookbooks each year, with the luxury of picking and choosing which to explore. For something to catch our eye, these cookbooks can't just simply be reliable—there must be something novel, something high profile, something singular in concept. There's simply no way for to test a cookbook front-to-back. So my criteria is this: If I can take away one technique, recipe, idea, then the cookbook is deemed useful, and most likely, a place on my bookshelf.

I'm not calling these the best cookbooks of 2018. I'm saying of all the cookbooks I dipped in-and-out of the past 12 months, these had ideas I really enjoyed.
---
G/O Media may get a commission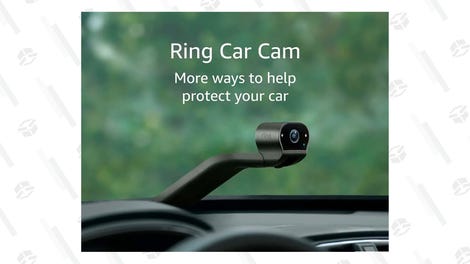 Marc Vetri, who owns a towering figure in the Philadelphia restaurant scene, published what may be the most comprehensive guide to pizza science I've ever read. Really, this is a bread-baking book: The first 110 pages deal almost exclusively with dough, with a particular focus on dough hydration—not just for taste and texture, but to approximate at home what the 1,000-degree restaurant wood ovens can accomplish. I've never geeked out more reading a book about making pizza.
---
Nothing is as satisfying to a cook than deglazing a pan, extracting every last brown bit of flavor-dense fond with a wooden spoon. Now here's a "why didn't I think of this" idea for a cookbook: A tome devoted to pan sauces. There are 60 such ideas here, from such classics as lemon-caper-butter sauce for chicken piccata, to more novel ideas such as impromptu fondue—a pan-toasted bread with Swiss cheese and wine sauce. The 21-page "Improvising" section closing out the book is immensely practical and insightful for the home cook.
---
There are certain food pilgrimage rules you must abide when visiting New Orleans: The fried chicken at Willie Mae's Scotch House, a fried shrimp po'boy at Domilise's, and gumbo at Liuzza's by the Track. Reliable sources have suggested adding the hummus at Alon Shaya's Saba to that list. The secrets to that vaunted hummus recipe has been published in Shaya's eponymous cookbook, where you can also find the Israeli-inspired dishes that have made Shaya a James Beard Award-winning chef (I'm dying to try his smoked chicken with harissa).
---
Chicken And Charcoal by Matt Abergel
Yardbird is an insanely popular yakitori joint in Hong Kong, specializing in skewers of chicken parts grilled over charcoal. From this book I learned more about chicken anatomy than I cared to know (for example, you need five chickens to make one skewer of chicken ventricles!). But Chicken And Charcoal is a gorgeously produced volume demonstrating how the simple act of grilling chicken can be an intricate and precise art form. I love books like this: Taking one subject and embarking on the deepest of deep dives. (I also predict chefs stateside will be emulating Yardbird's Korean Fried Cauliflower recipe soon enough.)
---
Our colleagues at Extra Crispy have captured their singular obsession of breakfast and distilled it into the most silly, fun, and practical food book I've encountered all year. Its philosophy is that breakfast informs the rest of your day, so why not make the experience as joyful as possible? So goes this eye-poppingly colorful book, which looks as if it was printed with Trix ink. There are hacks here for 7-Eleven Slurpee cocktails, taste tests for grocery store ground coffee, and an especially helpful guide for achieving crispy potatoes. Not simply a cookbook (though there are fabulous recipes for ramen carbonara and D.I.Y. Taco Bell Breakfast Crunchwraps), there are works of serious reportage, such as the recounting of a 1970s campaign to boycott Florida orange juice and its role in LGBTQ civil rights. Extra Crispy is one of our favorite food sites, and this book is everything wonderful about it, blended into a refreshing A.M. smoothie and served in handheld form.