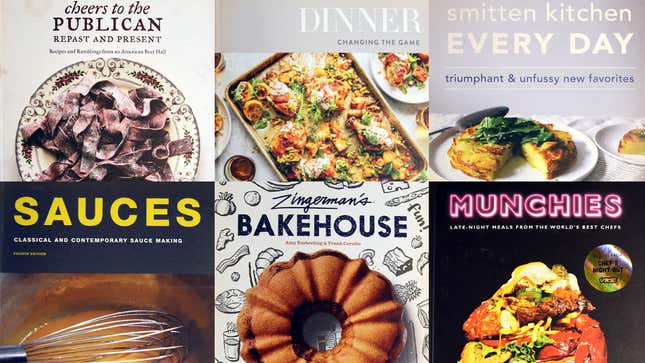 Because 2017 has been an objectively crummy year, I've started taking better mental care of myself, and the first step is shielding myself from the outside world as much as possible. This was the year I regularly turned off the television, placed my phone in a faraway room, and curled up on my couch with a cookbook.
How To Dispose Of Cooking Grease The Easy Way After Frying
For the longest time I've viewed cookbooks as purely utilitarian: instruction manuals for transforming raw ingredients into finished meals. These last 12 months have convinced me cookbooks can also serve as paperback romance novels and trashy celebrity magazines. They transport me to a land far away, a comforting place without cable news or Twitter. Occasionally one recipe connects, breaking through my psyche, and convinces me to make it. In that sense, cookbooks are instruments of possibilities. These are the six books that connected the most with me in 2017.
---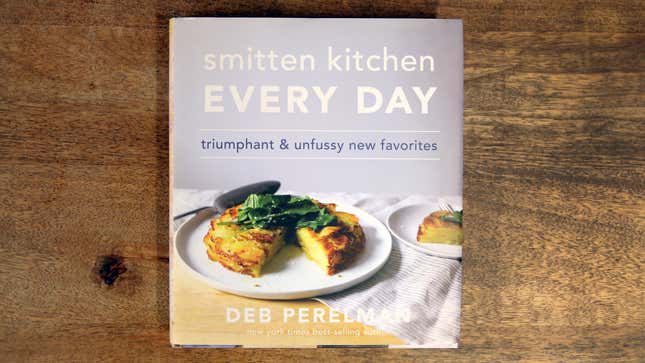 Deb Perelman has the gift of voice: Reading her recipe introductions makes it seem like you're listening to a funny friend-of-a-friend—someone you instantly like and want to befriend yourself. In her second collection, Smitten Kitchen Every Day, Perelman maintains her friendly, never over-exuberant voice, using measured hyperbole when she's trying to convince you to try a recipe she knows some readers will flip past, but are in fact worth trying (don't skip her Parmesan Dutch Baby with creamed mushrooms, or cacio e pepe potatoes Anna). She's not encouraging you to host a dinner party for 12, or do anything out of your comfort zone. Her goal is to fill your comfort zone with more deliciousness.
What makes this book attractive is that she's a realist, understanding the limitations of the 9-to-5 working person. She won't scold you for using frozen bagged vegetables, and she inspires readers to make the best of their fridge's odds-and-ends: broccoli melts, roasted tomato soup with broiled cheddar, smashed cucumber salad, wintry apple bake with double ginger crumble. No recipe feels fragile or fussy. Surprises abound in this book, too, recipes that sneak up on you and are immediately inserted into weekly routines. Check out her "Magical Two-Ingredient Oat Brittle"—it's sweet, salty, and crunchy, a delicious crumble over breakfast oatmeal. It is the easiest recipe in the book, and an indicator of what's in store should you cook anything even remotely more involved.
---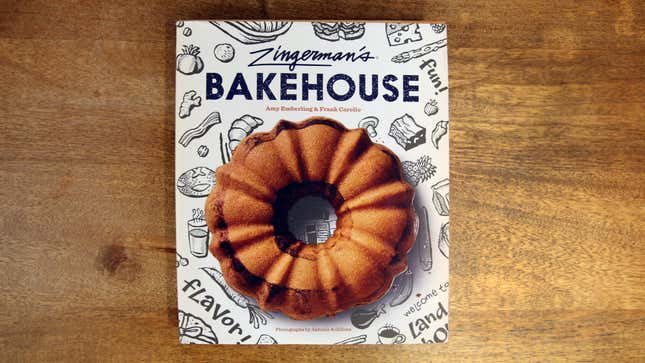 The Zingerman's name is to Ann Arbor, Michigan what the Mormon Church is to Salt Lake City: It imbues everyday life there and inspires devotion from a healthy swath of the populace. Zingerman's—its food empire includes a delicatessen, creamery, sit-down restaurant, and mail-order business—is arguably most beloved for its breads and baked goods. Many of those recipes and methods, heretofore divulged only in its baking classes, have been culled into Zingerman's Bakehouse, a hardcover collection that every oven-owning Ann Arborite will likely own by year's end. All the greatest hits lie within this book of secrets: the sour cream coffee cake, the "Big O" oatmeal-raisin cookie, its Roadhouse rye bread. Zingerman's Hungarian roots are even represented in a chapter that reveals the country's extraordinary influence on Eastern European baking culture. Should you wish to start your own food cult, here's the book to raise high and proselytize to the masses.

---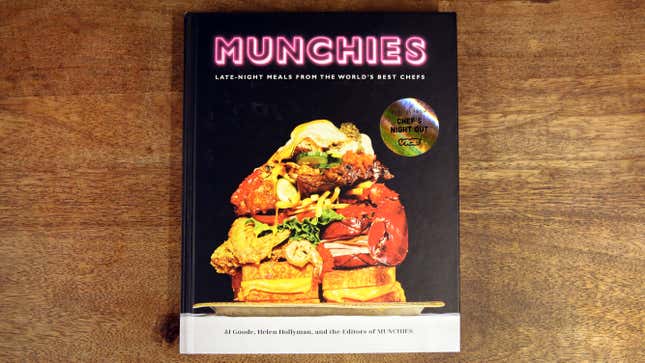 The most accurate way to describe this book is fucking awesome. The food featured here is ribald and pornographic, filled with full-page photographs of butter-drenched crab legs and raclette cheese sauce oozing down stacks of smoked bologna. The eponymous debut cookbook from the Munchies website operates on a simple, beautiful premise: What if really talented chefs, unshackled by notions of gastronomic decency, could concoct the most gratuitous and gratuitously delicious dishes, made for late-night consumption? Here, find such toe-curling ideas as panko-crusted deep fried camembert, a slab of foie gras on a fernet-soaked gingerbread, and low-rent hangover cures like scrambled eggs and mayo spooned into a bag of Lay's potato chips.
---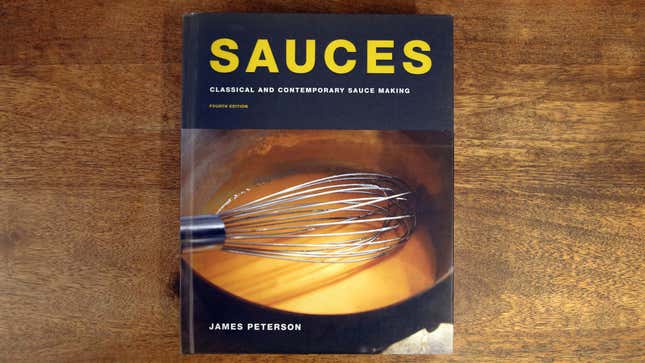 Why does one sop up a plate with a crusty piece of bread? What does one dip a bland hunk of pork chop into? What is objectively the best part of any dish? The answer to all those questions is sauce. The 2017 update to James Peterson's classic of culinary literature, Sauces, is not just tacking on a handful of new recipes and modernizing the verbiage. It is as if a second complete book was wedged into the binding of an already indispensable guide. Frighteningly thorough in previous printings, this fourth edition adds to it techniques of modernist cooking, using ingredients such as powdered lecithin or xanthan gum to achieve results that four-star chefs even 20 years ago couldn't have dreamed up. If you're not just seeking another cookbook to emulate recipes, but one that actually makes you a better cook, one could do worse than having Sauces on the bookshelf. Countless professional chefs already do.
---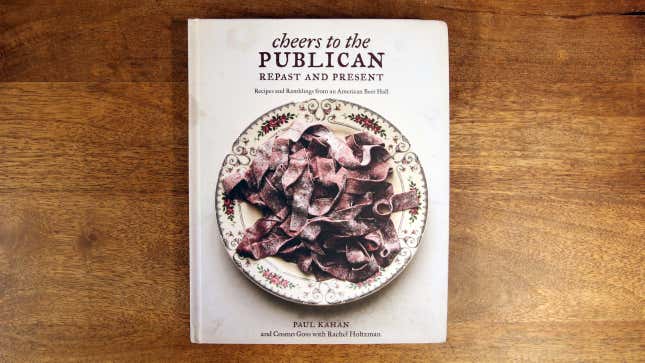 The Publican, an American Midwest ode to the Colonial American beerhall, is the restaurant I recommend first to any Chicago visitor. Why am I such a fan? The essay "The Anti-Tweezer Manifesto" from the cookbook Cheers to the Publican articulates it well, in particular one line from chef/author Paul Kahan: "I'm not in the least bit concerned that all our food is essentially big piles of brown stuff." Think of the restaurant as a meat-and-seafood bacchanal dressed in peasant's clothing. Some of the recipes presented here are multi-day projects—the ham chop, the chapter on sausages, the extraordinary porchetta—but the finished product is the apotheosis of every version of that dish I've ever attempted: the best roast carrots. The best roast chicken. The best pimento cheese. Cheers To The Publican is the most loving tribute to big piles of brown stuff I've encountered yet.

---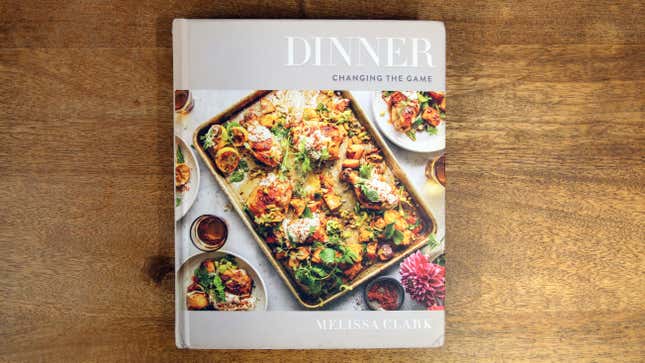 Melissa Clark's Dinner is a weeknight cookbook you can crack open to any page and effortlessly cook from, but with the culinary inventiveness of a tattooed rock 'n' roll chef. Roast chicken with blood oranges, whiskey, and olives sounds like a dish served at the loudest steampunk-themed bistro in Park Slope, but Clark—the cooking columnist for The New York Times—simplifies things to a home version, contained to a single sheet pan that doesn't sacrifice the wow factor. The dishes here aren't just ambitious for ambition's sake, they're also dead delicious, thanks to Clark's embrace of involving bugaboo ingredients like fish sauce, Szechuan peppercorns, and lots of anchovies into our everyday cooking. Case in point: The best home-cooked dish we made all year can be found on page 46—crispy pan-fried chicken thighs with lemon, garlic, anchovies, capers, and olive oil. Just typing that has inspired me to take a package of chicken thighs from our freezer to thaw. I may be eating this dish as you're reading this very sentence.