Welcome to Gateways To Drinkery, where The Takeout offers an entry-level course on our favorite libations, and some suggestions on where to start drinking them.
Ginger beer
The lowdown: When the British decided centuries ago to brew an alcoholic drink from ginger and sugar, they used a curious ingredient known as the ginger beer plant. It's not an actual plant, but rather a live culture resembling brown tapioca, one that aids in the fermentation process and produces a naturally fizzy, lightly boozy drink. These days, use of that live culture is rare, and most ginger beers forego the alcohol altogether. But as a supporting character for Moscow Mules and Dark 'N' Stormy cocktails, or even straight from the bottle, ginger beer remains a fine temperance beverage with internal warming effects, one that's best consumed ice cold.
Among ginger beer enthusiasts, there exist two camps. There are some who make the distinction between ginger beer and ginger ale—the former brewed and fermented with yeast, the latter carbonated water with ginger syrup added. The second camp says there's no tangible difference between ginger beer and ale, and that calling it one or the other is simply a branding decision. For our purposes, we'll use "ginger beer" here to describe any nonalcoholic ginger-flavored beverage with carbonation.

The taste: Like most nonalcoholic drinks, the flavor palate runs wide and varied with ginger beer. At its base, ginger beers have sweetness and spiciness, but balance is the operative word—one can get away with a sweeter product if the ginger bite lingers, preferably leaving a slight burn on the lips and back of the throat. The finest ginger beers have an acidic element, such as lemon juice, adding tartness. Consider also the fizziness: Is it highly carbonated, with big bubbles that can dull the flavor on your tongue? Or does it contain natural fermentation, with small, smooth microbubbles that accentuate the beer's texture?

G/O Media may get a commission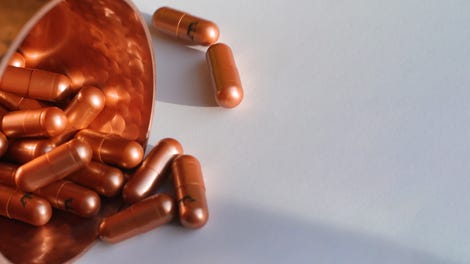 health
The Lyma Supplement
Possible gateway: Skip the Canada Dry, Seagram's, and Schweppes, and look for a fantastic entry-level ginger beer in Reed's Extra Ginger Brew. The bite here is more earthy and rounded, the sweetness not too much, with notes of pineapple. Noted Asian-cookbook author Bruce Cost has transitioned into the world of ginger beverages, and his ales are refreshingly free of cloying sweetness, plus they boast an air of authenticity from the ginger sediments floating inside the bottle (the jasmine tea version is particularly excellent). The Ginger People is another solid option—foamy, lightly sweet, and a warmth to the ginger flavor. If you're seeking a version with the burn slightly dialed down, Australian brewer Bundaberg offers a beer with a mellow ginger taste and a smooth finish.
Next steps: Ginger beers can be as complex and rewarding as craft beers once you're ready to move beyond the basics. Two excellent level-202 choices come from Britain: There's a floral quality to Fentimans ginger beer that's reminiscent of gin, thanks to juniper and pear juice in its brew. Belvoir's version is halfway to a ginger lemonade with its appealing tartness and peppery aftertaste. Q Ginger Beer from Brooklyn is a good choice if you prefer maximum spiciness; there's cardamom, coriander, and chili powder among its ingredients, and the burn that lingers is the same dull hum around your lips after you've consumed a medium-level hot sauce.

But for our money, the finest ginger beer comes from Seattle. The popular Rachel's Ginger Beer serves ginger beers on tap and mixes up Moscow Mules for the crowds at Pike Place Market. Rachel's considers its product a "fresh juice soda," and that emphasis on freshness means it's not readily available outside the Pacific Northwest. But if you're willing to shell out around $88, you can get an express shipment of four 32-ounce bottles of the best ginger beer we've ever sampled, one with a fresh-squeezed citrusy brightness, delightful fizz, and an assertive but not overpowering bite of ginger at the end. The flavored offerings are even better; our favorite was the caramelized pineapple, which begs to be paired with rum.

Talk like an expert: "This ginger beer tastes like a tsitsibira a Greek yiayia made for me in Corfu, only with less lemon tartness."