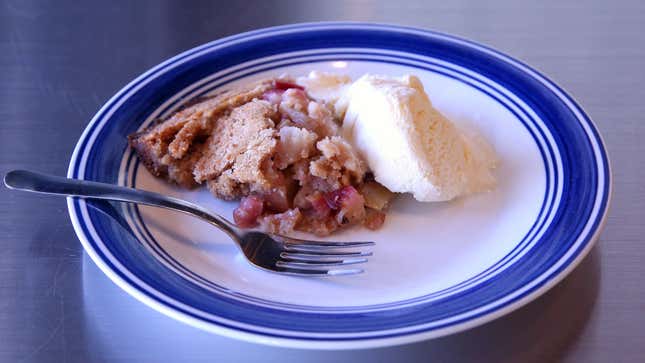 I wait for this moment all year: peak apple season. Apple cider Yankee Candle has been purchased. Apple hand wash from Bath & Body Works stands proudly at the sink. (I'm not even exaggerating; if you entered my home right now you would know these facts to be true.) And as usual, I'm purchasing more apples than I know what to do with.
How To Dispose Of Cooking Grease The Easy Way After Frying
I have a long history of apple mania, often stemming from apple-picking adventures or an apple surplus from my CSA box. Consequently, over the years I've made countless apple sauces, cakes, cobblers—but usually pies. A few months ago I went off on a soul-searching pie-crust-making mission, and I do feel more ready than I ever have to make my own pies from scratch.
But those are usually weekend pursuits, when I have time to roll out dough and chill it for a few hours. Other times, I want a homemade apple pie right now, dammit, and and I'm not willing to wait.
Years ago I came across a recipe online for a Swedish apple pie. Now it's become my go-to, as it couldn't be simpler. (In fact, if you want to give Allrecipes the click, please do so now.) It basically involves pouring a sugar cookie-like batter over apples to cook as an easy yet delicious crust.
Just chop up a bunch of apples (you don't even have to peel them), toss with a little sugar and cinnamon, and pour into a buttered pie plate. Separately, mix a cup of sugar, a cup of flour, an egg, more cinnamon, and melted butter into a bowl and mix until it resembles a cookie batter. Pour and spread over the apples. Bake at 350 degrees Fahrenheit for 40 to 45 minutes, and done. Really, this is more of a buckle or crumble, but the flavors are classically apple pie.
I baked a few of these pies this morning, so that the kids could have the best breakfast ever (from the worst parent ever) and then brought the other one in for my co-workers. Second breakfast! The reviews were all raves; as one taster noted, it's not too sweet, yet still absolutely delicious. A couple turns of this recipe and, like me, you'll have it memorized.
---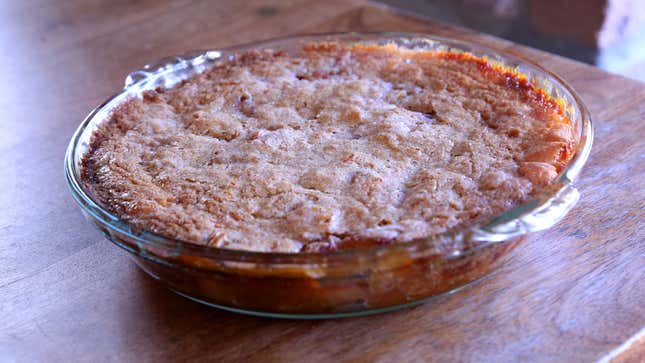 Swedish Apple Pie
Recipe adapted from Allrecipes

4 cups chopped apple, any type

1 cup sugar + 1 Tbsp. sugar

1 cup flour

1 tsp. cinnamon

3/4 cup melted salted butter

1 egg

Chop up a bunch of apples, toss with tablespoon of sugar, and pour into a buttered pie plate. In a separate bowl, mix the cup of sugar, flour, egg, cinnamon, and melted butter until it unifies as a batter. Pour the mixture over the apples and spread to cover completely. Bake at 350 degrees Fahrenheit for 40 to 45 minutes, until done (keep an eye out so that the sugary fruit doesn't get singed at the edges). Ice cream or whipped cream optional, but always welcome.