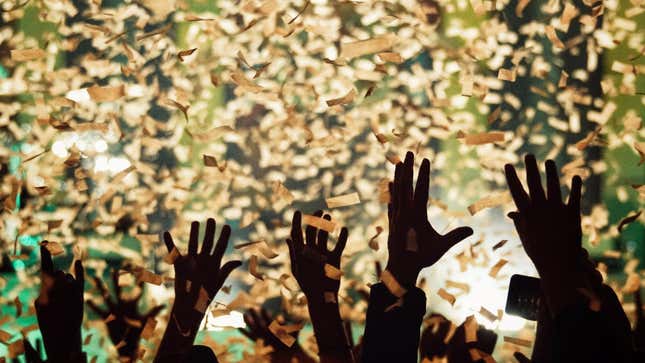 Though it might seem like The Takeout has been part of the internet ecosystem from time immemorial, we're actually not that old, even in internet years: We'll be celebrating our fourth anniversary this November. Over those four years, we've had the privilege of expanding our roster to include many incalculably talented people—and this year, we'll get to celebrate our fourth anniversary with two new members of the team: Associate Editor Brianna Wellen and Staff Writer Angela Pagan!
How To Dispose Of Cooking Grease The Easy Way After Frying
Brianna joins us from the staff of the Chicago Reader, where she contributed to that publication's 50 years of award-winning journalism and "unflagging, unfiltered take on Chicago." We certainly hope that "unflagging" and "unfiltered" are two words that we'll be able to use when referencing Brianna's takes on everything from chicken sandwiches to artisanal edibles. As our Associate Editor, Brianna is taking on the role recently vacated by esteemed Takeout veteran Aimee Levitt, whose great work you can now read at Eater Chicago.
You might have read some of Angela's work on The Takeout already; she recently wrote about the 25th anniversary of Box Tops for Education, as well as investigating the history of the McDonald's McWrap and boldly attempting to recreate a classic at home. She's also lent her talents to Familia Kitchen, an "authentic treasury of the Latino/a/x community's favorite family recipes and abuela cooking." Oh, and most importantly, she can tell you why the hell we blow out birthday candles on cake.
We're excited to bring you more stories as an expanded team going forward. If you have any topics you want us to tackle in the coming weeks as the holidays approach, let us know. And please send a warm welcome to Brianna and Angela in the comments!