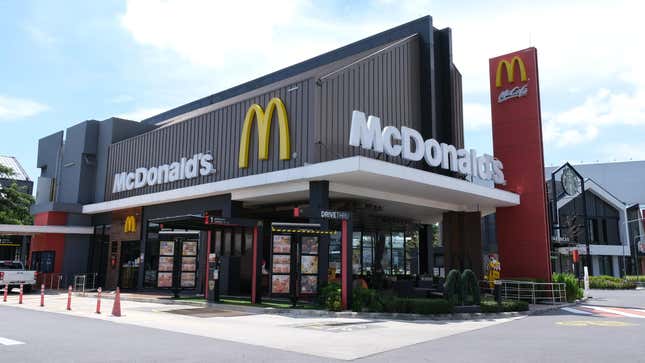 Living in a major American city, I've always had the sense that there's a McDonald's location on practically every corner—but surprisingly, the burger chain hasn't actually initiated a major expansion of its brand since 2014. In 2023, that appears poised to change: Yahoo Finance reports McDonald's has big plans for the rest of the year, both at home and abroad.

McDonald's expansion plans
The fast food chain has plans to open 1,900 locations across multiple markets in 2023 alone. Of those 1,900, more than 400 are planned for either the U.S. or Germany, Canada, France, Australia, and the United Kingdom, 900 openings are planned for China, and the remaining 600 are slated for other "developmental licensee and affiliate markets," including China.
The expansion is just one portion of a recently revised strategy McDonald's is placing its full effort behind. Accelerating the Arches 2.0 is the most recent version of McDonald's multilayered growth plan, which includes a focus on five areas: purpose, mission, values, growth pillars, and the foundation of running its restaurants well.
Within the brand's growth pillars were originally three "D's," which included digital, delivery, and drive-thru. In its most recent update to the strategy, McDonald's added a fourth "D" for (restaurant) development.
"While we expect short-term inflationary pressures to continue in 2023, we remain highly confident in Accelerating the Arches, which now includes a greater emphasis on new restaurant openings," said McDonald's president and CEO Chris Kempczinski in a press release.
G/O Media may get a commission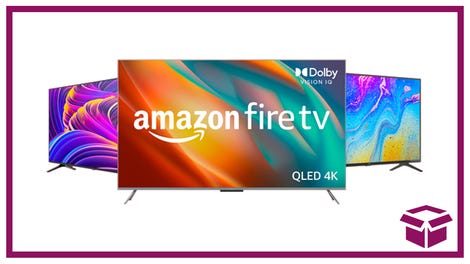 Ooh. stunning.
New Amazon Fire TVs
Some industry experts are taking these aggressive expansion plans with a grain of salt. Peter Saleh, managing director and restaurant analyst for industry research firm BTIG, told Yahoo Finance he expects around 100 stores to open in the U.S. in 2023. Factoring in an estimated closure rate of roughly 80 domestic locations, McDonald's might only net approximately 20 additional locations nationwide this year, Saleh predicts. Not bad, but not exactly mind-boggling. It seems like the greatest expansion is expected outside our borders.
Why McDonald's is able to push for growth
Plainly put, McDonald's had a stellar fourth quarter in 2022, despite inflation, and a pretty great year overall. Per the company's press release, the Golden Arches ended 2022 with a 10.9% global increase in same store sales compared to 2021, and a 5.9% increase in U.S. sales. Zooming in on just the fourth quarter of 2022, McDonald's reported a 12.6% global sales increase over Q4 the previous year and a 10.3% increase in the U.S. alone.
McDonald's credits much of the U.S. increase in sales to its highly successful promotions, including the Cactus Plant Flea Market box (aka The Adult Happy Meal) and the ("final") return of the McRib, both of which drove major foot traffic to restaurants.
I've said it many times before, and this newly announced growth plan only underlines the point: McDonald's is killing it. Get ready to see even more gold "M"s popping up around town.