Update, July 13, 2020: Never give Twitter an entire weekend to focus on a meaningless news story (or "news" "story"). Objects That Turn Out To Be Cakes has become a full-fledged meme, and even more mesmerizing examples have risen to the surface of the discourse to delight, confuse, and awe us.
Those of us who spent our adolescence watching Food Network cake competition shows have always understood that the right combination of fondant and artistry can send cakes teetering on the precipice of the uncanny valley. And those of us who spent the 2010s as devotees of the Cake Wrecks blog can tell you that bakers should never, ever use their powers to design cakes resembling humans. But just as these cakes have showcased incredible artistry, so have the citizens of Twitter demonstrated their own talent: discovering infinite new ways to make fun of viral phenomena.
Original post, July 10, 2020: Remember the toilet paper cake? It feels like a million years ago, but back in the toilet paper shortage era of coronavirus, some bakeries thought it would be cute to make cakes that look like rolls of toilet paper. A toilet paper cake makes an appearance on this BuzzFeed video that has been making the rounds on Twitter that shows people slicing into beautifully decorated cakes that look like something else.

G/O Media may get a commission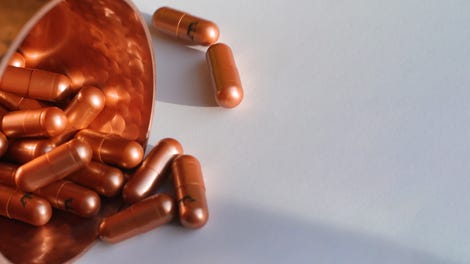 health
The Lyma Supplement
As someone whose attempts at cake decoration have gone no further than scrawling "Happy Birthday" in frosting, I am quite in awe of these miracles of fondant and edible paint and all the other tools people use to get cakes to look like something else. But it also makes me a bit sad: it's like one of those episodes of The Great British Baking Show when everyone spends hours working on the showstopper and it looks absolutely gorgeous, and then Paul comes along with his big, stupid knife and callously slices it right down the middle. (I guess that's why they always made Paul do it, because everyone hates him already.) I know the purpose of cakes is to be eaten before they turn stale, but it still makes me sad.
Anyway, admire this transient artwork and then ponder why anyone would actually want a cake that looks like a Croc or a bottle of liquid soap.