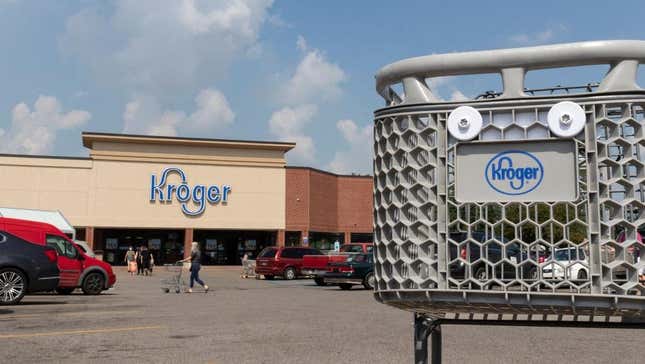 As the saying goes, if the product is free, you are for sale. This is worth remembering every time we download a fast food app, which, as we've seen, are often used to keep tabs on us and push us to buy more stuff. But it's not just fast food that wants to harvest our data. Tech publication The Markup reports that supermarkets such as Kroger are in on the game, too, turning our data into big business whenever we scan our discount cards.
How To Dispose Of Cooking Grease The Easy Way After Frying
How companies think about your data
To understand how profitable our personal information is to corporations, let's look to a recent example. You might remember MoviePass, the (recently relaunched) subscription service that made headlines back in 2017 for offering access to one movie a day at any theater for just $10 a month. In big cities like New York, where one movie ticket normally costs $20, signing up for the service was a no-brainer. But how could this possibly be a sustainable business model for the company?
As we all know by now, it wasn't. MoviePass, it turned out, was actually reimbursing theaters for the full price of every ticket, so it lost money each time someone swiped their MoviePass card. But the company was collecting something it believed to be even more valuable than our membership fees: our personal data.
"We watch how you drive from home to the movies," the company's then-CEO said in a 2018 interview. "We watch where you go afterwards, and so we know the movies you watch. We know all about you."
MoviePass may have imploded, but plenty of large companies, like Kroger, are still collecting consumer data. And while MoviePass claimed not to sell any of that data, Kroger has been leveraging it to increase its bottom line.
What Kroger wants with your data
Kroger collects user data in a similar manner to MoviePass: through its loyalty card. You may think you're winning by scoring a discount on your groceries, but Kroger is actually getting far more from you. As one ad exec told The Wall Street Journal, "You can get a pretty clear picture of a household by what they're buying at Kroger."
In fact, Kroger was one of the first companies to begin selling its user data to third parties with the goal of serving up better targeted ads. Although Kroger hasn't disclosed how much money its "retail media" division pulls in, the Journal reports that overall, "digital advertising is a faster-growing and more profitable business than grocery sales." So it makes sense that the ever-expanding Kroger wants to invest in something more lucrative.
According to The Markup, Kroger may be collecting more data about you than you even realize. If you have the Kroger app, Bluetooth and GPS are actually tracking your movements within the store. Some locations are even equipped with cameras that "are collecting facial recognition data." Holy shit! I thought I was buying three pints of Haagen-Dazs anonymously. Meanwhile, data collected from online shopping is quickly shared with big tech companies, including Meta (formerly known as Facebook) and Google.
Kroger even runs its own data science company called 84.51, which analyzes all the shopper data it acquires and then sells it to clients, a roster that includes major food producers such as Kraft Heinz and Unilever. Those companies can then use the data to more precisely target ads to those shoppers. These partnerships are projected to earn Kroger roughly $1 billion in potential profit, even before shoppers buy a single thing from its stores.
It's also worth noting that 84.51 is very good at what it does. The company's marketing materials, shared by The Markup, boast about how Kroger has gleaned rather intimate details about shoppers. The example used is "Julie" from Nashville: 84.51's insights on Julie are that she is 48, married with three kids, likes to download coupons, typically buys in bulk, and loves making recipes she finds on Pinterest. Yikes!
I suppose there's a silver lining to all this surveillance: If you ever feel like nobody knows you exist, there's a data science firm somewhere that knows everything about you.