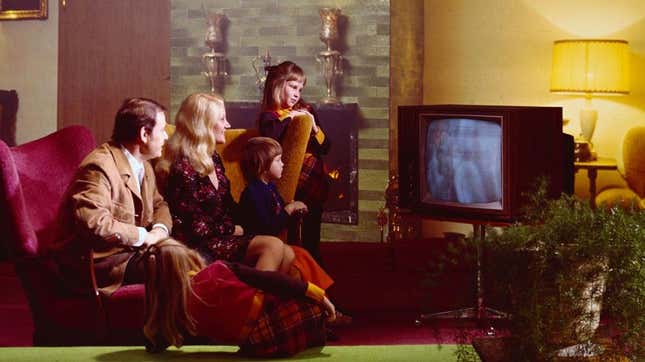 For those who may not be aware, The Takeout began as an offshoot from our sister site The A.V. Club—exactly five years ago today, in fact. (The traditional gift for a fifth-year anniversary is wood, so if you're looking to congratulate us, a pair of chopsticks or some bamboo salad servers would be great, thanks!) Because we share much of our DNA with the internet's foremost pop culture publication, we often find ourselves dovetailing with that mission to this day, whether we're looking at the best pizza-centric senes in cinema, recommending drinks to pair with your Hallmark movie marathon, or struggling to make it through another Bachelorette recap. So why not spend a whole week honoring the intersection of TV and food?
McDonald's Shrinks Its Restaurant for the Digital Age
This week is As Seen On TV Week at The Takeout, a time to celebrate food on TV, television-inspired food, bad infomercial gadgets, and the culinary feats of our favorite cartoon characters. Watch this space for lovingly curated coverage from now through Friday, and in the meantime, we ask you: Which of Guy Fieri's many television shows is the best one, if you can't pick Diners, Drive-Ins and Dives? Talk amongst yourselves.