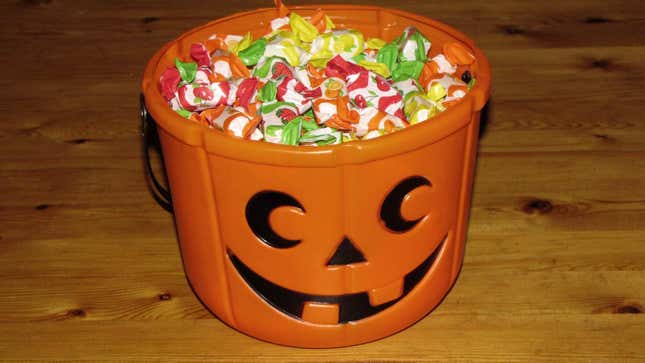 Here's a little secret: candy is around all year long. Sure, we hype it up for Halloween, but you can get a Reese's Peanut Butter Cup or Skittles (apparently the top Halloween candy of 2021) or even candy corn during any season. So when your kids come home from trick or treating with a massive haul—or if you find yourself with lots of leftovers when the witching hour ends—don't feel like you need to hoard your stash. Donate it.
How To Dispose Of Cooking Grease The Easy Way After Frying
TODAY shared a list of five organizations accepting candy donations, all for good causes. There are some universal ground rules—all candy must be unopened, no homemade treats, etc.—but almost everything is fair game.
And of course, The Takeout staff also is always accepting candy donations, but our cause is far less noble (let's face it, we're just trying to recreate this), so go ahead and just stick to the list.