The internet operates on hyperspeed—as fast as it takes for your thumb to flick up your phone screen. It means you may have missed some of The Takeout's award-eligible food and beverage writing. Fear not! We've rounded up some of our proudest pieces of reportage from this past week.
---
One of the greatest writers of our generation meets one of the dumbest questions ever posed.
---
G/O Media may get a commission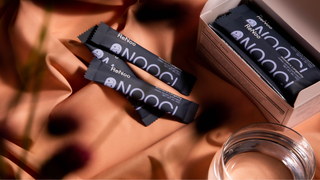 A pretty great idea, actually.
---
It's frigid in much of the country and this recipe from Kate Bernot's Oma is reliable, warming, and delicious.
---
A few tricks from our restaurant veteran to help turn that table over.
---
Hey, the headline made us chuckle.
---
This was Garlic Week at The Takeout, and this garlic-intense recipe replicates one of my favorite Chinese restaurant dishes.
---
Who goes through 20 oz. of pesto before it goes bad?
---
This was the talk of the craft beer world this week, and we recap its craziness in one handy post.
---
There's three lines in the story that made us laugh out loud.
---
Valentine's Day Candy game is not strong, says our Candy Bureau Chief Marnie Shure.
---
You'll learn something new about garlic.