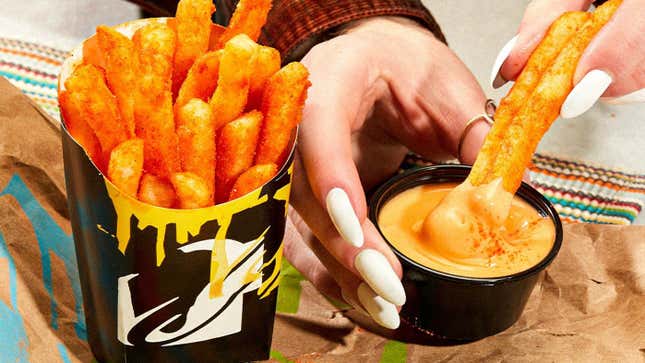 We often talk about explosive trends in the food and drink space: the hard seltzer boom, the chicken sandwich wars, and even the rise of pickles. Now, it seems that the nation's leading fast food chains are shining the spotlight not on a particular entree, but on the sauce.
MTN DEW Baja Blast Hot Sauce Is a Gorgeous Oddity
Just this week, McDonald's announced that it will not only rework its flagship Big Mac to be saucier by design but also begin offering Big Mac sauce in cups to be added to any order (a limited-time offer exclusive to the app). To truly honor the icon that is the Big Mac, the dipping cups will come in a blue-and-silver design, a nod to the burger's original wrapper from when it debuted in 1968. It's a way for McDonald's to point out that the Big Mac would be nothing without its special sauce.
Chick-fil-A has also announced that it will add its Barbecue and Sweet & Spicy Sriracha sauces to its lineup of bottled sauces available in retail stores nationwide. Chick-fil-A has been selling its Chick-fil-A Sauce and Polynesian Sauce in grocery stores since 2020. To celebrate the latest launch, the brand also released a line of merchandise coordinated to match to each of its seven sauce offerings.
"At Chick-fil-A, we love that our guests have such passion for sauces," Sara Storck, senior director of brand strategy, said in the announcement.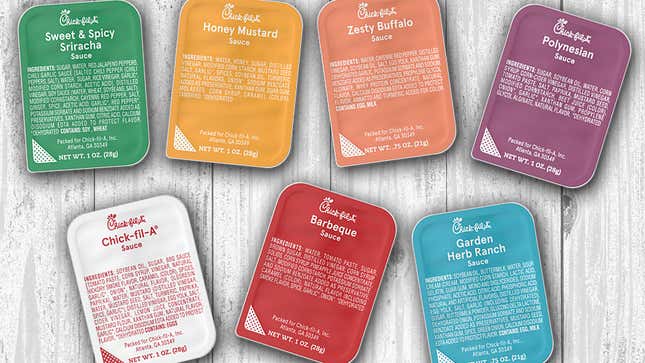 Even further evidence that a saucening is upon us: Over at Taco Bell, the highly demanded Nacho Fries are returning to the menu, but with a special sauce to accompany them. Customers can enjoy the Nacho Fries with a limited-edition Spicy Habanero Ranch sauce or add the sauce to any other menu item for an extra $1 for a limited time. The spicy sauce, which has a fruity and acidic flavor profile, was made in partnership with Texas-based hot sauce company Yellowbird.
Industry publication Nation's Restaurant News notes that product launches for new sauces and seasonings increased by 10% in 2022, and Fortune Business Insights projects the global culinary sauces market will grow to nearly $60 billion by 2029, up from $46.6 billion in 2022.
Whether you opt for burgers or chicken or nacho fries or just about anything else, the sauce is flowing, and I can't say I'm mad about it. Let these menu items drip with the drizzle and show us just how much flavor can be packed into a single condiment cup. Just keep plenty of napkins on hand.