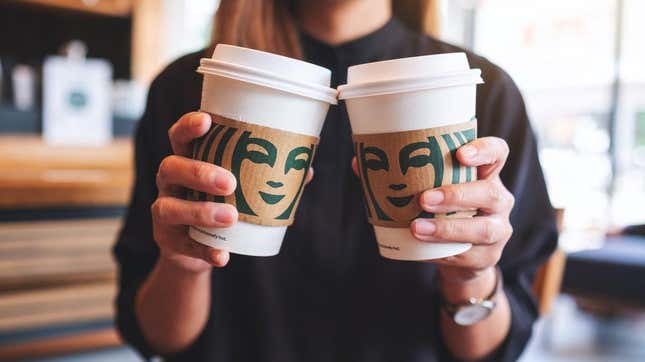 Like many consumers, I have a complicated relationship with Starbucks. I enjoy the espresso and cold brew drinks, but I hate that they're so darned craveable and that the drive-thru is directly in the path of my errands. Everyone has their weaknesses, and a quad iced shaken espresso is mine.
I'm not alone in this vice. More often than not, there are a half dozen other addicts stacked up before and behind me. And after years working in food service, the etiquette (or lack thereof) of some customers genuinely makes me cringe.
So, is there a right way to order your decaf non-fat no-whip caramel latte? Or at least a less wrong way that can smooth out the experience for folks on both sides of the counter? I recently sat down with a longtime Starbucks employee who shall remain anonymous, and they provided interesting feedback on this question. Here are six lessons I learned about the ordering process.