When I was in college, I bought myself a cheap espresso machine. Studying takes focus, and that little Mr. Coffee looked neat on the counter of my first apartment. I read the instructions, brewed a pot, and proceeded to drink the entire thing. My memory of what happened next is, shall we say, a bit jittery.
Years later, I haven't learned my lesson. Even though I mix it with decaf in the evenings, espresso is still a huge part of my week. And with the disproportionate number of coffee shops in my area, I got to wondering: Which coffee chain pulls the best straight-up shot?
We're not talking about specialty drinks here—just the quality of the espresso itself. The testing process was as simple as the coffee: one double shot, ordered hot, from four of the biggest names in caffeine. Each drink cost between $2 and $3, which is frankly something of a bargain. In my rankings I have tried to describe the boldest flavors and textures of each entry, rather than minute "notes" only experts would detect. Here are my findings below.
4. Dunkin'
About 800 years ago, I spent a few years working at Arby's. In an effort to perk up the truly awful coffee, a coworker would double up on the grounds in an effort to lend it some strength. It was pure battery acid, and that's pretty much what I expected from Dunkin's espresso.
G/O Media may get a commission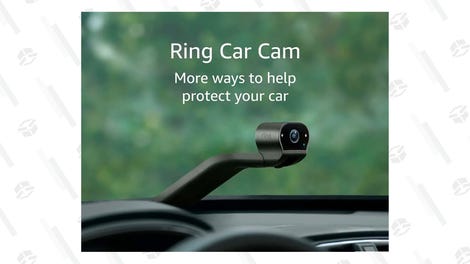 To my utter shock, this straight-up shot was the best drink I've had from Dunkin', full stop. The flavor was immediately bright and pleasant. There was a richness and depth that I frankly wasn't expecting. Unfortunately, the experience is brought down a bit by the back end. The taste turns rather acrid, and it coats your mouth like the air in a cigarette smoker's house. I'm making this sound unpleasant, but there was some legitimate goodness to be found here. And as the cheapest of the bunch, it's hard to argue with the value.
3. Lavazza
Outside of airports and the grocery aisle, Lavazza doesn't have a dedicated brick-and-mortar location in my region. But I'd seen the bags of beans on the counter at Cravings, a popular local coffee shop, and the barista confirmed that the espresso machines run this Italian brand.
This double shot was woody, vaguely nutty, and reminded me of a bitter, medium-dark chocolate. These flavors are pleasant, but there's also a strange lack of depth. In my previous encounters with the brand's iced lattes and other drinks, the espresso taste somehow manages to cut through rather than blend in. It's definitely a distinct flavor, but it lacks the immediate, lip-smacking impact of Dunkin'. The lack of a harsh aftertaste is what vaults it ahead in the rankings. Still, pretty good!
2. Starbucks
I don't like the regular drip coffee brewed at Starbucks. The espresso, however, is another matter. I'm an absolute fiend for the brand's iced shaken espresso drink, ordered with skim milk and an extra shot. So how does the shot fare on its own, minus the trimmings?
My double shot was bright, roasty, and malty. There's a reason this stuff is so popular, and why it serves as the backbone for so many popular Starbucks drinks. It's also milder than the three other competitors, which helps it blend into your preferred sugary concoction. It's certainly the easiest espresso shot to drink straight, but that doesn't mean it's lacking in depth of flavor. The overall experience is pleasant, balanced, and more or less perfect for what it is.
1. Caribou Coffee
Surprised? I was. While I adore Starbucks' espresso for its ability to complement a blended drink, Caribou's double-shot crossed my tongue like a string section pulling a low note. It's rich, mouth-coating, and super dark, with enough tannins to make me salivate. The flavor lived in the corners of my cheeks, like the aftertaste of dark chocolate or tobacco. For me, drinking Caribou's espresso is like settling in under a warm blanket and falling asleep in a dark room.
Which, now that we've reached the end of this experiment, is something I won't be doing for the next few days. If you can't feel the jitters coming through the keyboard by now, let me assure you, they're there. Please excuse me while I write three books, win a tap-dancing contest, and wear out a new pair of snowshoes.