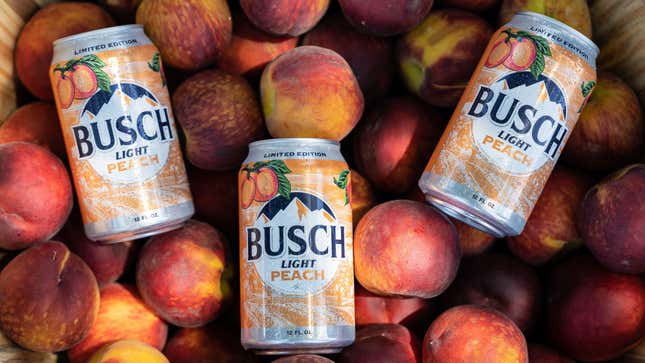 There's a distinct flavor trend emerging in 2023, one that's infusing drinks and desserts alike with its fresh and fruity profile. Peaches are front and center in summer's most exciting limited-time offerings, and it's a flavor that's exciting enough to rival pickles, the other major player this year.
How To Dispose Of Cooking Grease The Easy Way After Frying
The explosion of peach-flavored products couldn't have come at a better time. Real peaches are currently facing a crisis: unusual winter and spring weather have wreaked havoc on Georgia's prized peach crop, leading to low yields and higher prices on any fresh peaches that have made it through the season's difficulties. For those of us who can't get enough of this flavor, being able to side-step these issues while slinging back some peachy consumer goods feels like a convenient solve.
Here's a rundown of this summer's exciting peach-flavored releases:
What are some peach-flavored products you enjoy? Let us know which items we should be on the lookout for this season, because while the idea of downing rum punch and milkshakes every day is somewhat alluring, it would probably make us a little too sleepy in practice.