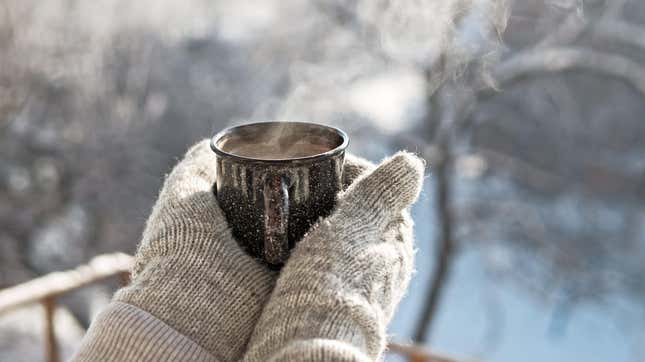 Hey, Google, how cold is it outside?

"Hahaha, You don't even want to know," says Google. "Just stay inside, find some blankets, and pray for the summer to come around."
Okay, Google didn't actually tell us that, but there are days when it might as well say so. When the weather report has a negative symbol next to the degrees all day long, we need as many cozy vibes as we can get, and nothing delivers them like a hot beverage.

Grabbing a steamy cup of something delicious warms your hands, face, and insides. So bust out your best mugs, because we've got a collection of recipes for hot drinks that'll get you nice and toasty from the inside out.