Zankou Chicken is the most beloved Middle Eastern food in Los Angeles, a lighthouse of sorts to Angelenos. As soon as you see one, you're immediately grounded by its familiarity. That's in part because the city isn't oversaturated with locations; there are only 12 restaurants listed on the Zankou website, so it still feels special and unique to the area. It's not like driving down Sunset and seeing the same Starbucks/Pizza Hut/McDonald's combo every few blocks. No, Zankou is the rare fast-casual chain that churns out food at chain-restaurant scale while offering an intimate, spectacular experience. It could be huge. But will it ever franchise? Probably not.

Zankou was founded by Vartkes Iskenderian in Beruit, Lebanon in 1962; an American location was opened in 1983 at the behest of Iskenderian's son, Mardiros, after the family immigrated to Los Angeles. That means Zankou has been slinging delicious chicken and beef plates for 60 years. In short, the food isn't the problem.
What's on the Zankou Chicken menu?
Zankou touts "delicious mediterranean food made simply," and while it does certainly read simple, there's a little extra something in many of Zankou's offerings that keeps you coming back. Shawerma is its specialty, as are its marinated chicken Tarna (to which it owns the trademark), falafel, both lule and chicken kabobs, hummus, and tahini, each with amazing textures and bursts of flavor you aren't getting from your average Middle Eastern combo plate.
The combo plates, by the way, hover around $15, and most wraps fall under $10—not bad for a sandwich in Los Angeles. Zankou also sells full rotisserie chickens, as well as quarters and halves.
A Tarna plate ($14.49) is quintessential bonding food. The act of ripping, tearing, dipping, and stabbing, all in the confines of a sectioned styrofoam to-go plate, is perfectly fine solo, but the shareability of Zankou's combos is where the food really shines. Two people can easily split a plate of lovely little mix-and-match bites of food that taste as though you're never getting the same flavor twice. The combo plate, whether chicken, beef, or tri-tip, is the star of Zankou.
G/O Media may get a commission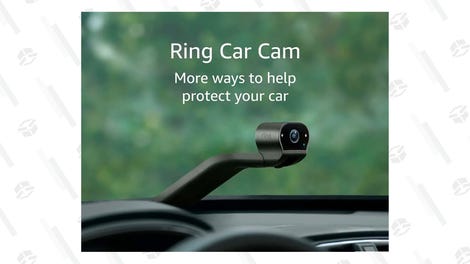 The chicken Tarna is marinated in spices, cooked on a spit, and then chopped into long chunks. Every combo plate comes with crunchy and tangy pickled beets, which offer a colorful component and an acidic punch in between the creamy hummus and tahini. The hummus, by the way, actually tastes like chickpeas and tahini. It doesn't have that awful citric acid taste that grocery store brands like Sabra possess. And that's the whole point: At Zankou you're somehow getting absurd quality from a fast-casual chain.

Each combo plate also has a sidecar of pita that comes in a neatly wrapped two-pack labeled "Arabic Bread." And the toum? Christ almighty. It's well documented how good Zankou's garlic sauce is. First of all, toum should be everywhere. Period. There's not a food alive it won't improve. Zankou's stings of garlic and lemon, but still beams with freshness. I suspect there are egg whites in the recipe to achieve such a fluffy texture, and it wouldn't surprise me if Zankou's is taking the extra step to remove the germ from each clove of garlic before blending it.You only get a little bit of sauce with each combo, so always order more.
When you order at Zankou, the combo will arrive with a few fruity but dangerous cascabella peppers that'll knock you on your ass if you're brave enough to try them. And underneath your mound of juicy charred chicken is a bed of fresh lettuce and tomato, which offers a cooling, vegetal element. So now we're talking about seven or eight different components on this one plate. It's phenomenal.

All of Zankou's sides are vegan: hummus, mutabbal (baba ganoush made with tahini), basmati rice, pickled turnips, and sarma (grape leaves). At $8 for an order of 5, the sarma are quite overpriced, but deliciously bright juicy. And the tabouleh—did you know parsley has flavor? Somebody needs to tell that to a lot of these other motherfuckers out here making tabbouleh. It's the little things Zankou gets right.
A plate of food this vibrant and diverse belongs in strip malls across America. So why has Zankou stayed put?
Why a Zankou Chicken expansion might never happen
Despite Zankou's success in Los Angeles, its mass appeal, the convenience of its salads and wraps, and the general lack of any truly great national fast-casual Middle Eastern restaurant chain in this country, Zankou likely isn't going to be expanding. Why not? The answer is well-documented infighting and wild-ass family saga.
Back in 2003, the son, Mardiros Iskenderian, killed his mother and sister before taking his own life. Mardiros had reportedly planned to expand to 100 locations, but in the wake of the grisly crime, the family allegedly split into two factions, and different sides operate different locations of the restaurant. It's a situation that is apparent even to customers. The original location on Sunset isn't even listed on the main website, for example, and the menus do vary slightly: french fries aren't listed on the Burbank location's website, some locations serve grilled tomatoes, and the salads differ from one restaurant to the next. When a family can't agree on franchising, ownership, and trademarks, then nailing down consistent, repeatable recipes also seems like a stretch.
It's a shame that anything (not to mention something so tragic) kept this place from expanding, because the food does taste quite different from your average shawerma and pita joint. Zankou is full of bold flavor, refreshing nuance, and dope technique that just isn't happening everywhere, and it has what other fast-casual spots don't: deep history, character, and personality. Maybe it's impossible to replicate all that on a national scale, anyway. Which sucks, because that kind of quality is what we deserve from our accessible dining options.