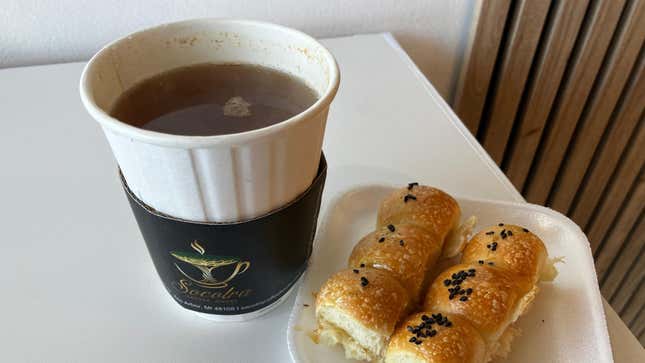 Italian espresso is what you'll most often find in your coffee shop latte or mocha. But entrepreneurs from Yemen, which sits at the southern tip of the Saudi peninsula, are aiming to make your next beverage.
How To Dispose Of Cooking Grease The Easy Way After Frying
Coffee bars owned by Yemeni-born proprietors are popping up from Brooklyn to Chicago, Los Angeles to Louisville, and are especially prevalent in suburban Detroit and Southeastern Michigan, home to the country's largest concentration of people from the Middle East.
Yemen's coffee, explained
Yemen lays claim to the birthplace of commercialized coffee, which is rooted in the port city of Al Makha, also known as Mokha, which is how mocha and, alternatively, moka got their names.
Where Italian espresso is smooth, Yemeni coffee tastes more rustic, which stems from the fact that it is grown at high altitudes, then milled and dried in the sun before roasting. There are four main growing regions, all in mountainous areas.

Compared with conventionally raised coffee, it's an expensive process, which can put Yemeni coffee at a price disadvantage to its competitors in the Mediterranean and in South America. Since 2014, civil war in Yemen has disrupted coffee harvesting and exporting.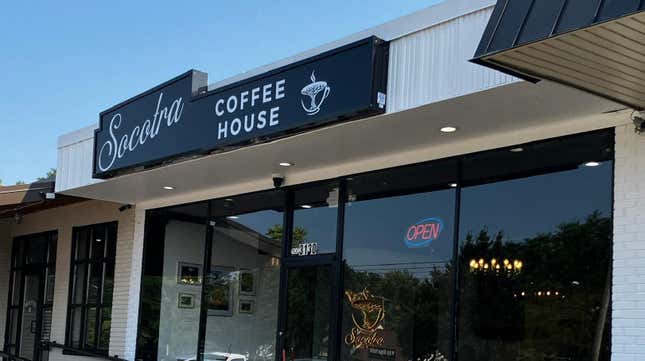 The new Yemeni coffee scene
Still, a series of ambitious entrepreneurs are trying to make their nation's coffee more widely known in the United States. Over the past few years, chains like Qahwah House and Haraz Coffee House, both based in Dearborn, Michigan, have been expanding their locations to cities and college towns beyond Michigan.
Individual cafes are opening up, too. Over Labor Day, the Alghazali and Al Rabaiei families opened Socotra Coffee in Ann Arbor, Michigan, featuring a full lineup of coffee and tea drinks, plus a variety of pastries made in house. (Socotra is an island off the Yemeni mainland.)

"The best way to describe Yemeni coffee is that it is rich in flavor, but soft and sweet," says Aliyah Alghazali, one of the family members involved in the venture. She acknowledges that it's "extremely expensive. And getting it from where we get it, it takes time and dedication and passion."
The beans they use originated in Ethiopa, but are grown and processed in Yemen. The coffee is often combined during brewing with cardamom, cinnamon, nutmeg, ginger, and cloves. Customers unfamiliar with Yemeni coffee are advised to try it plain first before adding anything to the cup.
"We want to give you guys the opportunity to taste the spices and not really populate it with sugar and milk and all that," Alghazali says.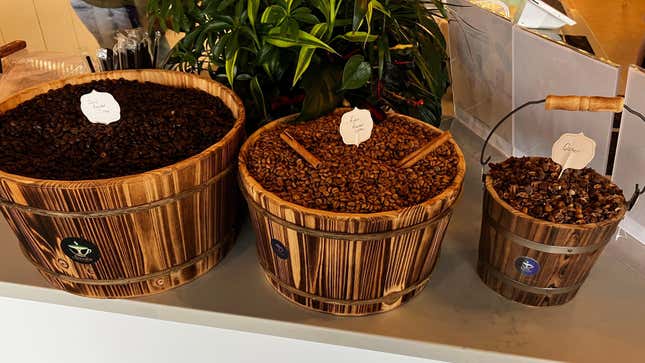 Small barrels of Yemeni coffee beans—dark roast, light roast, and coffee hulls called Qishir—are on display on the shop's counter, so customers can see what they look like as they go through the roasting process. "They hold a lot of rich, dark flavor that you can smell" in the raw beans, says Alghazali.
Advice for newbies
Alghazali recommends that newcomers order a simple pour-over coffee to get a sense of the flavor, then move on to variations. A Yemeni Latte is a combination of honey, spices, and espresso ground coffee, served either hot or cold. The shop also sells a type of brewed tea made from the Qishir husks, which are low in caffeine since the coffee bean is gone. Meanwhile, an Adeni Chai is made with loose black tea, evaporated milk, spices, and sugar.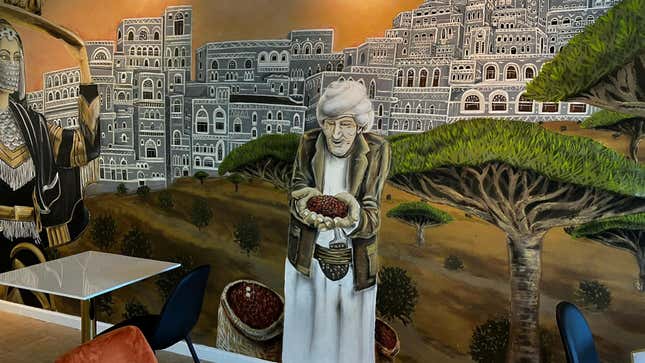 Along with coffee are the pastries baked by Alghazali's mother, Wazira, including honeycomb, or khaliat nahl, a brioche-type bread stuffed with cream cheese and sometimes topped Nutella or pistachios. There is also bint al sahn, a layered dessert covered with honey, as well as cheesecakes and chocolate desserts.
Since its soft opening in August, Socotra has already become a gathering place for the area's Middle Eastern community, as well as curious locals. There are round tables for groups, a counter where customers can type on laptops, and an outdoor patio. "You have people coming in tasting Yemeni coffee for the first time in their lives," she says. "And so for us, this is our opportunity."

Like the other growing coffee bars, Socotra's founders also hope that their shop can expand one day. "That is a dream, but right now, we will stay local to Ann Arbor and make our community proud," Alghazali says.
Looking around the modern cafe, with a bright mural depicting a scene in Yemen, she adds, "Walking in the shop every day makes me feel I am back home."