Like any workplace, our office is fueled each morning by cups containing America's most popular drug: caffeine. Coffee is its delivery vehicle, and we all have our allegiances. Because we're an office of commuters, it's easier for most of us to grab our coffee at a to-go retailer. The Takeout decided to sample four of America's most popular chain coffee purveyors to see if there was a favorite.
We conducted this experiment blind under strict test conditions. We purchased black coffee from McDonald's, 7-Eleven, Dunkin' Donuts, and Starbucks, and if necessary, poured the coffee in an insulated thermos to retain its heat. Each of the four coffees were then poured into blank cups, and 10 members of our office staff tasted each one at a time, with no cream or sugar added. Here are the tasting notes.
---
McDonald's
This is the type of coffee you introduce to a first-time coffee drinker. Very light, mild, some notes of caramel. Several people thought it tasted watery. Others were kinder, and thought it was smooth, easy drinking. Among the hardcore coffee drinkers, it was a consensus: There are better to-go coffees out there.
7-Eleven
A bolder flavor than the first one sampled above. There were some subtle fruity notes, with a hint of raspberry. The harsher critics thought it was even slightly bitter, bringing to mind more roasted and burnt flavors than actual coffee.
G/O Media may get a commission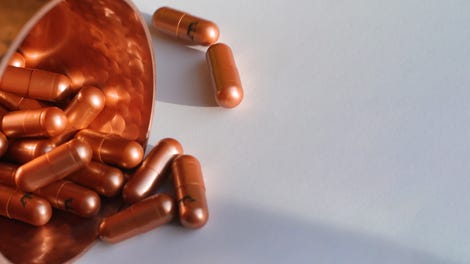 health
The Lyma Supplement
Dunkin' Donuts
Most tasters used the word "balanced" to describe this coffee. The roast flavors came through, but they accentuating the coffee beans, rather than overpowering. One tester noted this would be the coffee he'd drink black. Several mentioned acidic tones, and one noted he tasted something vegetal to the flavors, noting, "This one has a tea vibe going."
Starbucks
Immediately several people recognized this as Starbucks. The highest-octane brew of the four, this has an espresso-like taste with hints of cocoa. Other comments include "rocket fuel… this is what I'd drink in the morning to wake up… if McDonald's was the Bud Light of coffee, this is craft beer."
After the brand tasting, I asked everyone to vote for their favorite, before revealing which brand was which. The results:
McDonald's: 1 vote
7-Eleven: 2 votes
Dunkin' Donuts: 5 votes (winner)
Starbucks: 2 votes
The results surprised a few of the participants, who now may forgo their pricey Starbucks downstairs from our office for the slightly less expensive Dunkin' Donuts just around the corner.