Last Call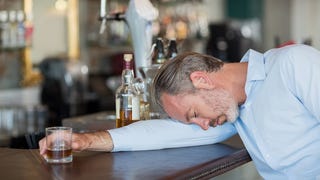 Last Call
Last Call is The Takeout's online watering hole where you can chat, share recipes, and use the comment section as an open thread. Here's what we've been reading/watching/listening around the office today.
924 Bel Air Road
I have family in Seattle, and recently we were talking about the outrageous rise in home prices that city is experiencing. A friend recently purchased a 1,200-square foot, 2-bedroom apartment inside a mid-rise—for $750,000!
And then I saw this stupid house.
Welcome to 924 Bel Air Rd., a home that makes the Fresh Prince house look like a cardboard shack. It's on the market for $188 million. I won't ruin it for you but I'm fairly certain it checks off several deadly sins.
Have a great weekend, everyone, and we'll see you Monday for a very spooky week of The Takeout Halloween! [Kevin Pang]