As of January 2023, 37 states in the country have legalized marijuana for medical use and 19 states have legalized recreational use. That's been not only great for folks who like to smoke (or need to for medical reasons), but also a green light for several chefs and brands to experiment with THC-infused snacks. Edibles are nothing new, but being able to eat cannabis avocado toast, enjoy a four-course THC meal, or get a chill high from your cold brew were still fairly novel ideas up until recently. Now, some weed enthusiasts are saying that just because we can add marijuana to everything doesn't mean we should.
"At some point you have to stop and think, does cannabis really need to be in beef jerky? Is there really a market for that?" asks Caroline Yeh, co-founder and chief executive officer of cannabis snack startup TSUMo Snacks, in an interview with Food Business News. She says that from a pure business perspective, as the edibles space becomes increasingly saturated, there are certain styles and packages that just have more staying power.
Edibles that are here to stay
According to a report from data analytics firm Headset, gummies continue to dominate the edible cannabis market. In 2021, gummies accounted for $1 billion in retail sales, making up 70% of the edible share across six of the industry's largest markets (California, Colorado, Michigan, Nevada, Oregon, and Washington state). Sales of gummies alone went up 31% over 2020, and while there was also a slight increase in sales of caramels and taffy, every other edible category saw a dip.
There are a few reasons these types of products are finding a higher (pun intended) success rate. For one, they're more accessible for first-time cannabis users. MJ Biz Daily reports that consumers aged 30-45 first enter the weed market with gummies as opposed to pre-rolled joints or other smokable versions of THC.
And even for longtime users, gummies provide a low-calorie, precisely portioned dose of THC. With more experimental items that are harder to portion, like a stick of beef jerky, you may not know exactly what dose you're getting with each bite. Especially for medical patients who are turning to marijuana who may have specific diets, keeping edible options low-calorie or low-sugar remains more efficient. Most people reaching for the gummies are also looking for the most bang for their bite—packages of gummies clocking in at 100mg of THC took up 77% of the market share in 2021.
G/O Media may get a commission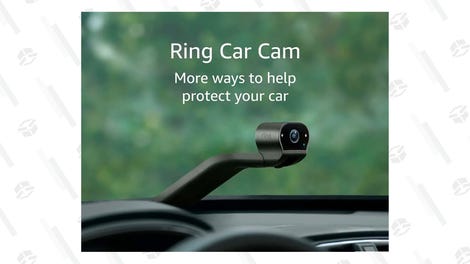 When it comes to sticking those packages on shelves, Yeh says people will be drawn toward what's most familiar, which in the case of TSUMo means capitalizing on a partnership with Snoop Dogg. Celebrity endorsements are trickier to navigate in this space, but putting the face of one of the world's most famous stoners on a new cannabis item will gain more attention. Otherwise, newbies and aficionados alike are more likely to stick with what they know, which for most of legal weed's time in the States has been gummy edibles.
This is all not to say that there won't be the occasional successful cannabis pizza here or weed-infused six-pack there, but as the industry continues to grow, brands are better off giving the people the best gummies they possibly can.