Last Call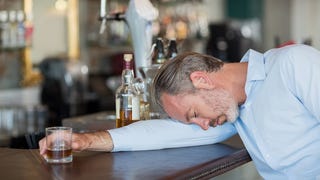 Last Call
Last Call is The Takeout's online watering hole where you can chat, share recipes, and use the comment section as an open thread. Here's what we've been reading/watching/listening around the office today.
---
Casal Garcia Rose Vinho Verde
My summer gets pretty social, so I like light drinks that are both refreshing—and not that potent—that I can sip for hours at the block party or beach day. For years I've turned to vinho verde, a Portuguese wine that has a lighter alcohol content, with the advantage of being fizzy and also delicious. I recently discovered that one of my favorite vinho verde brands, Casal Garcia, has a pink version! And it wasn't even my birthday. As I also like rosé in summer, this single bottle contains all of the elements of my favorite warm-weather drinks: light, pink, fizzy, delish. And it retails for under $10. You might be able to find it at Trader Joe's, or ask for it at your favorite wine merchant. But better hurry: The peak season for this sunny beverage runs out in about six weeks or so. [Gwen Ihnat]
---
Colonel Sanders on What's My Line?
I used to watch Game Show Network every Sunday night just for one show: classic episodes of What's My Line? I recently discovered this clip featuring a still-anonymous Harlan Sanders. Will the panel find out he's the head of a Southern fried chicken company? There's one way to find out. [Kevin Pang]