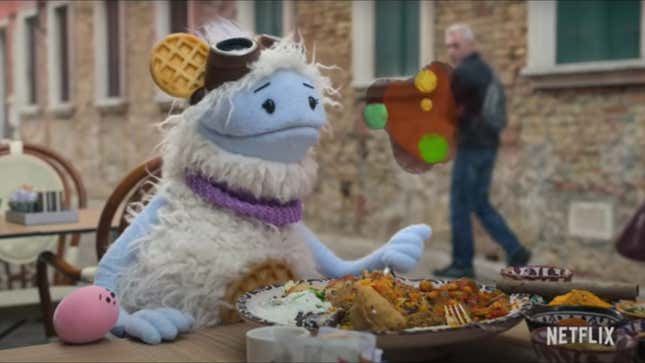 Update, February 11, 2021: The official trailer for Waffles + Mochi has been released, and given Netflix's enviable track record of great food-based programming, it should come as no surprise that its upcoming children's series looks charming as all get-out.

"If you want to be great chefs, you have to learn about all kinds of different foods," Michelle Obama tells the titular characters at the start of the trailer. So begins the puppets' journey across the world to enjoy meals in Italy, Japan, Peru, and presumably many other colorful places. Much like a parent sneaking veggies into a pot pie for their picky child, Waffles + Mochi appears to be a cooking show snuck into narrative children's programming, with every lesson presented as "an adventure," and every celebrity cameo courting the parents more than the kids. Indeed, the list of celebrities involved takes up multiple slides at the end of the trailer, and range from Samin Nosrat to Stranger Things' Gaten Matarazzo. The show's comic timing brings to mind 2019's John Mulaney & The Sack Lunch Bunch, another Netflix original that you definitely didn't need to be a parent to enjoy. We have high hopes for Waffles + Mochi.
Does This Dr. Pepper Really Taste Like Bourbon?
Original post, February 9, 2021: This morning at 8:00 a.m. sharp, former first lady Michelle Obama tweeted a very intriguing tweet.
"I'm beyond thrilled to share that on March 16, I'll be launching a new show on @Netflix called Waffles + Mochi!" read the tweet. "I'm excited for families and children everywhere to join us on our adventures as we discover, cook, and eat delicious food from all over the world."
G/O Media may get a commission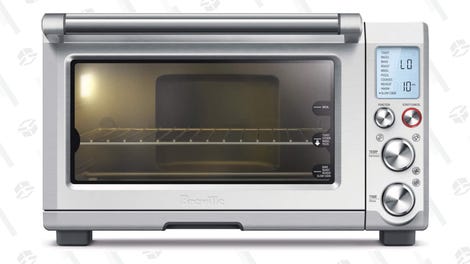 36% Off
Breville Smart Oven
The Obamas and Netflix have been peas in a pod for years now, and Higher Ground Productions, the Obamas' production company, just recently announced a new slate of projects in the works for eventual release on Netflix. Waffles + Mochi was not listed among those series, but is in partnership with both Netflix and the Partnership for a Healthier America, of which Michelle Obama is the honorary chair. It is an organization "devoted to transforming the food landscape in pursuit of health equity," and "builds on that of the Let's Move! initiative, which was launched by former First Lady Michelle Obama to solve the problem of obesity within a generation."
What would appear on its face to be a food tourism program might, due to this partnership, be bound up in messaging about how to eat healthy instead of simply showcasing how people around the world eat, period. On a personal note, I hope that the programming focuses mainly on messages about embracing unfamiliar foods, a sentiment of celebration and inclusion rather than one that risks singling out children who meet the definition of obesity. Besides, simply following the culinary adventures of Michelle Obama and these adorable felt characters would be a recipe for success, because that Mochi looks like it's competing with Pixar's Bao for cutest edible protagonist.