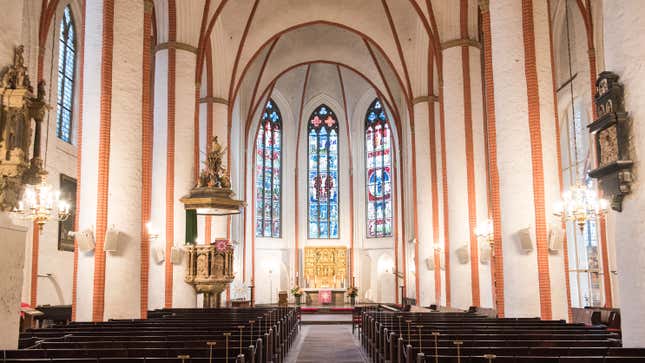 My mother believes that church isn't a building—it's a congregation. I believe that church isn't a congregation—it's Patrick Swayze's Road House. And now a UK tequila bar hopes to prove that church can also involve a spiritual connection with distilled agave.
We Rank Three New Grillo's Pickles Flavors
As of Wednesday, the United Kingdom has eased its nationwide pandemic mitigation lockdown, instead moving to a regional system. The new system assigns different parts of the country to one of three tiers ranging from "Medium Alert" (Tier 1) to "Very High Alert" (Tier 3). 400 Rabbits, a Nottingham Mezcaleria and tequila bar, happens to reside in a Tier 3 area, which means the bar has to remain closed. Meanwhile, houses of worship are allowed to resume their services in Tier 3 areas—which is why, as Food & Wine reported, the bar's owner recently filed to reclassify the tequila joint as a "Place of Meeting for Religious Worship." Behold: The Church of the 400 Rabbits.
"The intention of this is to be a joke but it comes from a serious place," James Aspell told Nottinghamshire Live. "With the new restrictions, we're forced to close and it could be months before we can reopen. We don't have a food offering so even if we were in Tier 2, we couldn't open." Unless, of course, Aspell can get God on his side.
G/O Media may get a commission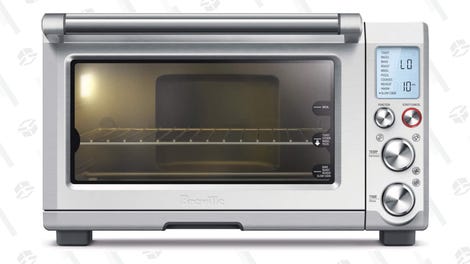 36% Off
Breville Smart Oven
According to the Church's website, interested parties can join the congregation for free as a Bunny Believer. Die-hard fans can also pay to become a Reverend of the Righteous Rabbits, a distinction that includes a very cool T-shirt. The Church will donate application fees for the latter to the Emmanuel House Support Centre Winter Appeal, which supports members of the homeless community. Is operating a tequila bar in a pandemic ill-advised? Almost definitely. Is the plan creative? Yes, yes it is. O come, all ye faithful.