Dining out is a true immersive experience: You're embedded in an environment that will ideally engage all your senses, not just your taste buds. This means that a restaurant's atmosphere is an important part of the meal—and in the case of chain restaurants, that atmosphere has to be replicated dozens or hundreds of times. So what makes a chain restaurant's ambiance interesting?
Using market research data compiled by Datassential, Nation's Restaurant News recently shared the top 11 chain restaurants with the best ambiance, as ranked by customers themselves. The list provides insight into the type of surroundings patrons prefer while they eat.
The best chain restaurants, ranked by atmosphere
First, you probably want to know which restaurants made the cut. These were determined by the percentage of consumers surveyed who rated these chains either "above average" or "best in class" in terms of ambiance.
Ruth's Chris Steakhouse: 77%
Hard Rock Café: 74%
Bahama Breeze: 73%
Cracker Barrel: 72%
Bonefish Grill: 71%
Capital Grille: 71%
Buca di Beppo: 69%
Maggiano's Little Italy: 69%
The Cheesecake Factory: 68%
La Madeleine: 68%
P.F. Chang's: 68%
The list contains a wide range of atmospheres, but there are a few key commonalities between them.
G/O Media may get a commission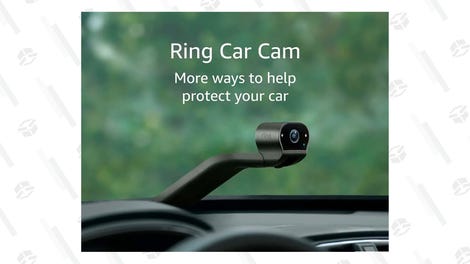 People prefer full-service restaurants
Ten out of the 11 chains on the list are full-service restaurants; the exception is La Madeleine, which is counter service. While you might not think about people as part of the "ambiance," a restaurant's staff (and your fellow diners) are as much a part of your dining experience as any of the decor or seating. A restaurant feels best when it's full of good energy, with hosts, servers, food runners, and bussers checking in and ensuring a seamless experience.
At full-service restaurants, the dining room also doesn't have to have the logistical elements of a counter-service place. There are no plastic trays, no garbage cans to scrape your trash into, no buzzy sounds of fountain sodas being dispensed into paper cups. So it makes sense that when we think about comfortable places where we'd like to linger, they tend to be sit-down spots.
Restaurants should have distinct decor
If someone blindfolded me and dropped me in the middle of many of the restaurants on this list, I can confidently say I'd recognize most of them the moment I tore the blindfold off. Nothing else really looks quite like Cracker Barrel, or P.F. Chang's, or Hard Rock Café, and the distinct interior design of The Cheesecake Factory has been a subject of fascination for years. 
Some of the top-rated chains, like Buca di Beppo and Maggiano's Little Italy, specifically cater to our sense of nostalgia, calling to mind the old-school interiors of our parents' and grandparents' favorite spots. Checkered tablecloths and tufted booths are unmistakably "restaurant-like," making the meal feel like more of an occasion.
Enough space and seating for groups
Each restaurant in the list can accommodate group dining, sometimes even for extra-large parties. Sure, many if not most of them are also good locations for date night, but all of them are restaurants to which I'd happily bring a crew of family or friends without feeling cramped.
Of course, group dining isn't just about having enough dining room space—the best spots will be able to handle the more complicated orders from a table of 12 and bring everything out at roughly the same time with minimal snafus. That's impressive, knowing how large the menu is at a place like The Cheesecake Factory.
A little something for everyone
If you'll notice, there's a style of chain dining establishment that's not included on the list of top-ranked restaurants by ambiance: no taverns or pubs. Diners who consider ambiance for their meal aren't necessarily looking for a place that emphasizes drinking as the primary activity. They're looking for a place to sit together intimately enough to have conversations, enjoy food, and not have to shout at each other over a crowd that's there to slam drinks.
Though almost all of the restaurants on this list do serve alcohol, it's secondary to the menu and atmosphere they're trying to curate. That means these spaces can more easily accommodate children, elderly patrons, and everyone in between who wants to focus on the food. And at Ruth's Chris Steakhouse, you'll need every bit of that focus if you're going to take down a Tomahawk Ribeye.